Thinking about long-term impact drove a successful career beyond automotive.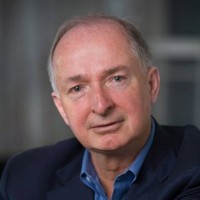 Scenario planning expert Tom Crumm will give a keynote presentation at COFES 2016, the annual Congress On the Future of Engineering Software. His keynote "Thinking about Long-Term Impacts of Big Decisions," lines up with the theme for COFES 2016, "The Move to Co-Evolution."
Crumm's book, "What's Good for General Motors" focuses on key strategic decisions and how they shaped the auto industry and the economy. In the book, Crumm explores the implications of early decisions and the impact they have 100 years later. Crumm will explore those decisions, their impacts, and the dual roles of strategic planning and scenario planning in his presentation.  
"Tom Crumm is a brilliant scenario planner; his time in the trenches give him a unique perspective on the long term impacts of big decisions," says Brad Holtz, CEO of Cyon Research, which hosts COFES. "His real life experience at General Motors and years of insights gleaned from that experience will leave attendees with significant takeaways, knowledge, and a bigger picture perspective."
A third-generation autoworker, Crumm began his career with tools in his hands and rose to play an important role in the auto industry. His early successes as an industrial engineer improving, designing and managing manufacturing site turnarounds/startups took him to every corner of GM's diverse operations. His successes in leadership moved him steadily through the ranks and into roles of increasing responsibility. Crumm led the launch of GM's scenario planning activity in the mid-'90s; his role was to rally GM's leadership around revisions to a 90-year-old business model. In the late 90's, Crumm left GM and accepted an advisory role in the startup Adaptive Materials Inc. He joined the Board of the startup Hypercar, and later served as its interim CEO. Currently Crumm is a freelance scenario planner and supports activities that seek to reverse the decline of America's industrial sector.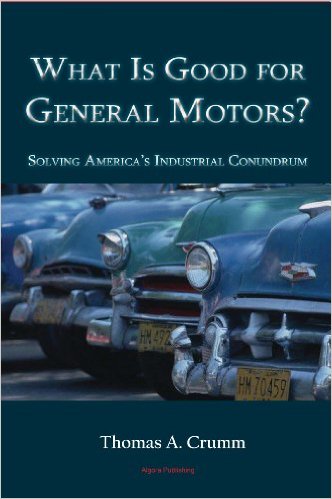 The bigger picture
This year COFES explores the nature of the tools needed to reimagine design in the context of the 21st century. "We've created great tools for the design of physical products and electronics and decent tools for the design of software," says Holtz. "What we haven't done is even conceive of the tools we need for co-evolution of complex things. That's what we will explore at COFES 2016."
COFES 2016 will be in Scottsdale, Arizona from April 7-10 at the Scottsdale Plaza Resort. The event is invitation only; those interested in attending should contact Cyon Research directly.