A complete redesign offers new models, latest graphics display modes and a fresh GUI.
The non-profit group SPEC has released a new benchmark for Siemens NX, the high-end 3D CAD program popular in heavy industry and automotive.
The new software from SPEC's Application Performance Characterization (SPECapc) offers performance evaluation for computers running Siemens NX 9.0 and NX 10.0.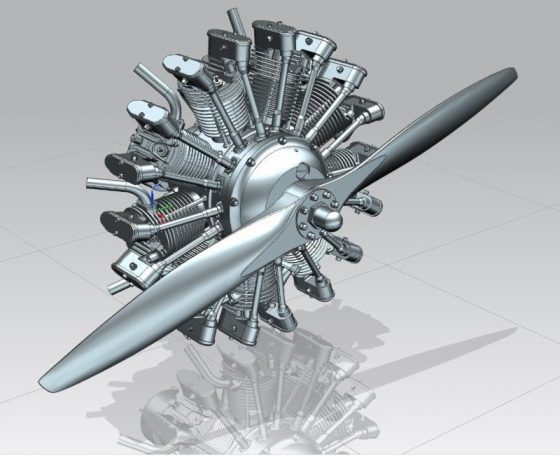 The new benchmark can be run with Siemens NX 9.0 or NX 10.0, although results from the two different application versions are not comparable. Users need an NX 9.0 or NX 10.0 license that includes the NX Shape Studio or equivalent bundle for Advanced Studio rendering. The benchmark is designed to run on Microsoft Windows 7 64-bit platforms.
SPEC believes it has created the most comprehensive test platform for computers running NX. "It represents all the graphics display modes used in the application and closely simulates user interaction when running NX 9 or 10 in the real world," says Trey Morton, SPECapc chair.
SPECapc for NX 9/10 debuts a new user interface and results reporting format that will be the basis for all future SPECapc benchmarks. The new GUI automatically records system configuration information, allows the user to select specific parameters for the benchmark run, and displays results when testing is completed.
Seven models representing common use cases are included in SPECapc for NX 9/10. The benchmark executes graphics tests that include rotation, pan, zoom and clipping for each model. CPU tests within the benchmark measure performance for field of view (FOV) and feature regeneration operations. Anti-aliasing can be enabled or disabled to allow users to assess performance differences between the two modes.
The benchmark produces composite GPU and CPU scores, as well as sub-scores for each of the display modes tested during a run. Display modes include shaded, shaded with edges, wireframe, wireframe with hidden edges, and wireframe with dim edges, as well as the application-specific Advanced Studio, True Studio and Face Analysis modes. Scoring is weighted based on how NX 9.0 and 10.0 users exercise functionality in their day-to-day work.
SPECapc for NX 9/10 is available for immediate download on the SPEC website (www.spec.org/gwpg) under a two-tiered pricing structure: free for non-commercial users and $2,500 for commercial entities. Commercial entities are defined as organizations using the benchmark for the purpose of marketing, developing, testing, consulting for and/or selling computers, computer services, graphics devices, drivers or other systems in the computer marketplace.