Twice-failed merger attempt with Schneider Electric leads to management shake-up.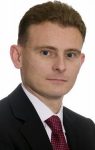 After almost 17 years at the helm, Richard Longdon is out as CEO at Aveva, the process and power design software firm. In an orderly transition, Longdon will remain as President for 12 months and current Chief Financial Officer James and board member James Kidd will take over as CEO.
British news media are reporting the change for the Cambridge-based firm was due to the twice-failed merger talks with Schneider Electric.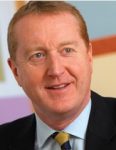 In a quote distributed by Aveva, Longdon says the change would bring "fresh thinking and continuity in these tricky markets." More than 40% of Aveva revenue comes from the oil and gas industry, which is in slump due to low oil prices.
New CEO Kidd joined Aveva in 2004 as part of the Tribon acquisition, which put Aveva in the ship design market, or a "power plant that moves" as Longdon once told this reporter. As a member of the Aveva board since 2011, Kidd's responsibilities have included oversight of investor relations, overseas subsidiaries, accounting processes, and acquisitions. His background as a chartered accountant includes stints at Arthur Anderson and Deloitte before moving into the engineering software industry.
What do we think?
Aveva has always been an odd combination of cutting edge and old fashion. Perhaps that it to be expected when your headquarters look like a gothic cathedral. The database at the foundation of all Aveva products was developed in the 1960s and has stood the test of time. Its Digital Asset technology initiative is current and competitive.  
Longdon rose through the ranks as an engineer who found his place in sales and marketing. Kidd is an accountant. It is uncommon for software companies to put an accountant in the CEO chair. But Kidd's portfolio includes making acquisitions work. Aveva needs to diversify so that it is less dependent on revenue from oil/gas; the Schneider Electric merger was to be a big step in that direction. Kidd's team will have to look for new opportunities.