The biased, GPU-based renderer counts several well-known animation studios among its customers.
Redshift Rendering Technologies has released an integration to the procedural animation tool Houdini, from SideFX Software.
Redshift is a biased GPU-accelerated renderer that currently integrates with industry-standard content creation tools including Autodesk Maya, Softimage, and Autodesk 3ds Max. The company says integration work continues for Maxon Cinema 4D and The Foundry Katana.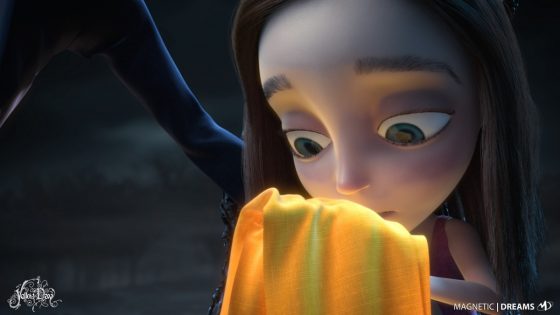 Houdini is a popular all-in-one 3D application combining modeling, animation, rigging, and compositing. Features of the Redshift for Houdini integration include support for hair and fur, instancing particles, strands, volumes and Non-GUI tools, as well as performance optimization specific to the integration.
Redshift for Houdini integration details:
Hair and Fur –

Support of the Houdini curve primitives, extracted as RS hair objects;

Houdini primitives –

Automatic and configurable tessellation of the Houdini primitive surfaces (primitives, nurbs, etc.);

Instancing/particles –

Support of the Houdini instancing, including the Instance OBJ node, and the "instance" and "instancepath" attributes, extracted as RS Instances or RS Point Clouds;

User Data Attributes –

Support for arbitrary user data attributes per object or instance, enabling shading variation without requiring different materials;

Strands –

Render of any kind of Houdini primitive as RS strands;

Volumes –

 Direct rendering of OpenVDB files and the Houdini Volume and VDB primitives. Support of volume instancing and velocity grids;

Non-GUI tools –

The plugin is compatible with all the Houdini non-GUI tools (hython, hscript, etc.) and includes a set of custom HScript commands to control the renderer.
Named customers of Redshift include Nickelodeon Animation Studios, Blizzard Entertainment, Jim Henson's Creature Shop, Glassworks, and Blue Zoo.