Got questions about Creo? PTC's Mike Campbell has answers.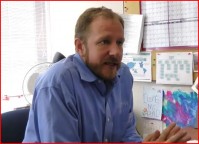 PTC has posted a set of short videos to YouTube with answers to common questions about the upcoming release of Creo, the set of design apps that will replace Pro/Engineer and CoCreate.
All five videos are short statements (less than 90 seconds) from Mike Campbell, PTC's VP for Creo Product Development.
The five videos (and our short description) are:
Will Creo be available on Apple platforms? A few special apps will be created for Mac, but Creo is primarily a Windows product line.
Will Creo work with Windchill ProductPoint? W.P.P 2.1 will be compatible with Creo; coming late in 2011.
Will Creo Work with Windchill PDMLink? W.PDML version 10.0 will "definitely" work with Creo; PTC is still researching if it will be possible for version 9 to be compatible with Creo.
What is the future for Creo Elements/Direct Model Manager? There is a long-term road map at PTC for Model Manager incremental upgrades in Creo.  In addition, traditional CoCreate users will gain compatibility with the new Windchill Model Manager.
Will the Creo Suite of Design Apps just have One File Type with Single Extension? Creo is being built with a common data model, but that is not the same as a common file format. There will be file formats for various applications and views of the data, depending on how users expect to use the data. The common data model is a mechanism for organizing and synchronizing all the data.