Mind-blowing results overshadow Jobs' latest health sabbatical.
[Editor's note: Unless specified otherwise, all percentage comparisons are year-over-year.]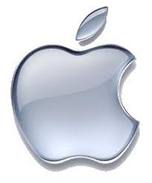 Apple (NADSAQ: AAPL) is known for reporting results that blow past Wall Street expectations, but their most recent report this week left pundits gasping. For the first quarter of fiscal 2011, ending December 26, 2010, Apple posted record quarterly revenue of $26.74 billion, up 71% from a year earlier.
The results, announced Tuesday, were an effective distraction from Monday's report that Steve Jobs would be taking a third health-related sabbatical. He remains as CEO but will not be involved in day-to-day operations. No further explanation was given, and analysts on Apple's results conference call avoided bringing up the subject during Q&A.
Sales by product type
A look at unit sales shows the extent of the explosive growth in Mac and iPhone sales:

Apple sold 4.13 million Macs during the quarter, up 23%. By comparison, analysis firm IDC says the entire PC market is expected to grow 3% in the quarter when all results are in.
Apple sold 16.24 million iPhones, up a phenomenal 86%; the company said it could not keep up with demand during the quarter. Apple says 88 of the Fortune 100 are now either "testing or deploying iPhones."
Only the iPod line showed decline, due to the maturing of the MP3 player market. iPod units sold were 19.45 million, down 7% from a year earlier. But within the category, iPod Touch unit sales were up 27% and now account for more than half of all Apple iPod sales by units.
Apple also sold 7.33 million iPads during the quarter; there was no iPad a year earlier. Sequentially, iPad unit sales more than doubled quarter-over-quarter. Apple says more than 80 companies in the Fortune 100 are "already deploying or piloting iPad," including JPMorgan Chase, Cardinal Health, Wells Fargo, DuPont, and Archer Daniels Midland. During the quarter Verizon joined AT&T as a telecoms distributor of 3G iPads.
Operating Unit results
Sales were strong globally; Asia was particularly strong. Total revenue from China was $2.6 billion in the quarter, compared to $3 billion in all of fiscal 2010 (ended October 26, 2010). Sales in Japan were $1.43 billion, up 83% year-over-year.

Cash per share on December 31, 2010 was $29.29, up from $27.82 three months earlier.
What we think
There is a phrase gaining traction in the analyst lexicon: 'consumerization of the enterprise.' It means different things to different people, but in general it refers to a more grass-roots adoption of technology in large businesses. A few years ago RIM rode consumerization of the enterprise to success with its Blackberry line of smartphones. But now RIM is being stomped by Apple, which is enjoying unprecedented success not only with iPhone but with iPad in large businesses.
Apple COO Tim Cook discussed the phenomenon during the results Q&A with analysts:
I think the consumerization that you speak of, of the enterprise, is one of the megatrends that are occurring. I think the most forward-looking CIOs are coming to the realization that the productivity of the person, the creativity of the employees, is materially more important than everyone using the same thing. …You can wind up, literally, running your whole business off of an iPad or an iPhone. And so I think the list of ideas and places that people can go were unimaginable just a few months ago. And so I see an enormous potential there. The numbers are already incredible.
The same thing happened in the 1980s with microcomputers. By the time Operations approved the use of personal computers, they had already transformed the workplace, one defiant, creative employee at a time. Last time it was Compaq, Dell, and IBM. This time it is Apple and its minions, The Apps.