Increased demand in the Americas was offset by results in Europe and Asia in Q4.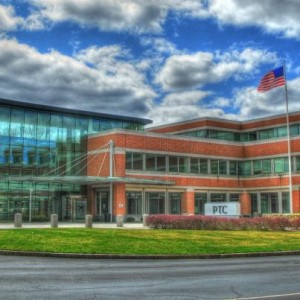 PTC (PMTC: NASDAQ) today reported mixed results for its fourth fiscal quarter and for all of fiscal year 2012. Revenue for the quarter (ending September 30, 2012) was $325.3 million, down 4.9% year-over-year. On a constant currencies basis, revenue was flat compared to 4Q12.
For the full fiscal year revenue was $1.255 billion, up 7.5%, a company record.
PTC posted a net loss of $84 million in 4Q12, compared to a net profit of $37.6 million a year earlier. For the full fiscal year the company posted a net loss of $35.4 million versus a net profit of $85.4 million in FY11.
While revenue was down, it could have resulted in net profit except that PTC paid an "income tax adjustment" of $122.3 million in full during the quarter. The stock was up 7% in early trading after the results news, as Wall Street noticed PTC's continued growth in earnings per share despite the lower revenue, factoring out the tax bite.
In the conference call with Wall Street analysts to announce the results, PTC CEO James Heppelmann blamed "cautious buying behavior" in Europe and Asia for much of the downturn. Both Heppelmann and CTO Jeff Glidden referred to the current economic climate as "uncertain," with each region having its own issues. Heppelmann cited deteriorating trade relations between Japan and China, European sovereign debt issues, and American concerns about a looming "fiscal cliff." Glidden also noted that growth rates in the global manufacturing industry have been trending down the last four quarters. "The tendency is to dial back spending to preserve earnings."
License revenue was $100.7 million in the fourth quarter, down 6% from 4Q11 on a constant currency basis. Services revenue was $224.6 million in 4Q12, down 1.6% from a year earlier.
Fourth quarter revenue in selected regions:
North America: $140.3 million, up 7.8%
Europe: $111.1 million, down 16%
Asia/Pacific: $73.9 million, down 4%
Japan: $31.2 million, down 12%
Cash per share on September 30, 2012 was $4.11, way up from $1.99 three months ago and $1.88 six months ago. This is the fifth straight quarter of rising cash per share. Proceeds drawn from PTC's credit line for the Servigistic acquisition—which did not close until early October—account for much of the spike in cash.
Our take
If it's isn't one thing it's another. Last quarter PTC net income was up 47% even though revenue from the Americas was down. The company wants to move beyond major deals (> $1 million in recognized revenue in a quarter from one customer), but the recent acquisition of Servigistics means there will be more large deals in the future, not less. The company has expanded its sales staff, but sees a "challenging" economic climate in the months ahead. Perhaps PTC should change its stock symbol from PMTC to YOYO.
Six of our custom charts follow.
L. Stephen Wolfe, P.E., a contributing analyst for Jon Peddie Research, contributed research for this report.