The leading vendor of simulation software sees the US Dollar dropping against all major currencies and a global slowdown for at least the next six months.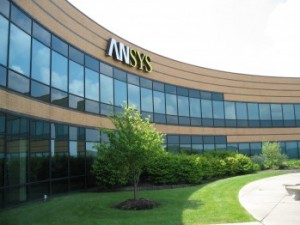 Ansys (ANSS: Nasdaq) reported a solid third quarter today—the best in company history—yet took the opportunity to tell Wall Street it expects challenging times in the near future.
Total revenue in the third quarter (ended September 30, 2012) was $196.9 million, up 13.9% from a year earlier. Net income was $51.6 million, up 13.4% year-over-year. In August Ansys closed the acquisition of Esterel, Inc. Without the contribution of Esterel revenue, organic growth in the quarter was approximately 7.5%. Revenue from the former Apache unit contributed a full three months of revenue to 3Q12 versus only two months in 3Q11, helping to boost the good year-over-year quarterly comparison.
Combined maintenance revenue grew 14% in constant currencies compared to 3Q11; recurring revenue was 71% of revenue.
Ansys stock was down 7% in early trading after the report, at 65.34.
During the conference call with Wall Street analysts to announce results, Ansys CEO Jim Cashman painted a less-than-rosy picture of the near term future. He listed a variety of reasons, both economic and political, depending on region or industry, but said the overall picture is of cautious spending for the next quarter or two. "There are no customers talking about year-end budget flush or extra spending," Cashman says, adding that customers are talking about cautions spending plans for 2013.  "We expect longer sales cycles."
Currency fluctuations during the quarter negatively impacted revenue by $5.9 million; Ansys says it expects leading currencies (Euro, British Pound, Yen) to rise against the US Dollar in the fourth quarter. "The overall macro environment at the end of the quarter was tight," says Cashman. "We don't see clear signs of that changing anytime soon."
Despite the cautious forecast, Ansys says it is committing to staying the course long-term. It currently has more than 100 unfilled positions in the company, more than half for research and development. Ansys CFO Maria Shields said the R&D positions have been "particularly challenging" to fill.
Revenue by geographic regions:
North America: $68.5 million, up 14%
Europe: $62.7 million, up 6.5%
Asia/Pacific: $68.5 million, up 16.1%.
Cash per share on September 30,2012 was $6.00, up 8 cents from three months ago despite closing the Esterel acquisition.
Five of our custom charts follow.
L. Stephen Wolfe, P.E., a contributing analyst for Jon Peddie Research, provided research for this report.