Asia is the bright spot for new sales and services. A new deal with Embraer for PLM complicates Dassault Systemes relationship. PTC will reduce headcount by 4% during the current quarter.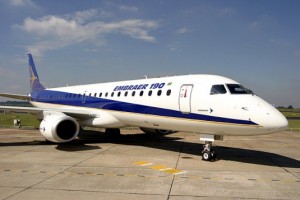 PTC (NASDAQ: PMTC) is reporting sharply higher net income on essentially flat revenue for the first quarter of fiscal 2013, as compared with a year ago. The results were in line with the company's forecast three months ago, when it warned of "cautious buying behavior" as 2012 was coming to a close. The highlight of the announcement was news about a marquee deal with Brazil-based Embraer, the world's fourth-largest aircraft manufacturer. The Embraer deal does not impact 1Q13 results.
By the end of the second quarter of 2013 (March 30, 2013), PTC plans to have reduced its employee count by 4%, or approximately 245 employees. Approximately 400 employees were added to PTC with the Servigistics acquisition which closed October 2, 2012.
Revenue for the quarter ending December 29, 2012 (first quarter of PTC's fiscal 2013) was $319.7 million, up 0.4% compared to a year earlier. Net income was $35.8 million, up 61% from a year earlier.
Quarterly revenue analysis
Revenue by revenue type:
Licenses: $79.2 million, down 11% from a year ago (down 10% on a constant currencies basis). The new Servigistics unit contributed $9.6 million in license revenue.  PTC says license revenue was affected by low sales in Europe.
Service: $76.8 million, up 1.4% from 1Q112 (3% on a constant currencies basis). Organic revenue in services was down 11% as PTC continues to transition its core Windchill PLM service to partners. This is a revenue stream in transition. Servigistics products require higher initial services than PLM, partially reflected in these results. Yet at the same time PTC is working on several fronts to reduce the need for services as an ongoing aspect of product ownership.
Support: $163.8 million, up 6.7% from a year earlier. Servigistics again drove growth; organic growth in support was up 1% (up 4% on a constant currencies basis).
Starting this quarter, PTC is reporting revenue by product lines, breaking them into three groups: CAD, Extended PLM, and SLM (Service Lifecycle Management). Extended PLM covers application lifecycle management (ALM), product lifecycle management (PLM), and supply chain management (SCM).
CAD revenue was $132 million, down 9% from $145.1 million in 1Q12 (down 7% on a constant currencies basis). PTC cites continued weakness in Europe as the main driver of lower CAD spending, plus a strong 1Q12 with a very large single order.  CAD revenue in the Americas and Pacific Rim was up slightly, while Japan had double-digit year-over-year growth in CAD revenue. Note in our chart below on CAD revenue that the trend line is headed down, not up. There are only so many quarters a company can explain diminishing results as a series of isolated issues before it must acknowledge a long-term trend. We will be keeping a close watch on PTC's CAD revenue in future quarters.
Extended PLM revenue was $142.4 million, down 7% from a year earlier. Inside the category, results were mixed. PTC says PLM revenue (primarily Windchill) was down, reflecting overall lower Windchill sales in the quarter, while ALM revenue was strong.
SLM revenue was $46.9 million, up 129% from a year earlier. The comparison is essentially meaningless as most of the growth is attributable to the Servigistics acquisition.
Revenue by regions:
Americas revenue was $133.9 million, up 13% from a year earlier, primarily due to strong services revenue and the contribution of the new Servigistics unit.
Europe revenue was $119.9 million, down 10% from a year ago and down 7% on a constant currencies basis. License revenue from Europe in the quarter was down 36%, more proof in PTC's eyes of continued macroeconomic weakness. The decline was expected by PTC, based on a strong 1Q12 in the region, but not the size of it. PTC now believes Europe will only experience "moderate growth" in the year ahead.
PTC breaks down Japan from the rest of Asia, which it labels "Pacific Rim." Revenue in Japan was $28.9 million, down 5% from a year ago; down 2% on constant currencies. License revenue in Japan was up 12%, PTC says, while services and support were the drag on total revenue. Pacific Rim revenue in 1Q13 was $38.6 million, up 4% from a year ago (up 3% on a constant currencies basis). Revenue in China was up 5%, and organic revenue in the region was up 7%. PTC expects a "solid year of performance" from the Pacific Rim for the rest of the year.
For the quarter globally, PTC says currency fluctuations unfavorably impacted revenue by $5.7 million and favorably impacted expenses by $4.6 million.
Cash per share on December 31, 2012 was $2.07, down considerably from $4.11 three months earlier but higher than it had been for several previous quarters. Key uses of cash in the quarter included the acquisition of Servigistics for $222 million; the repurchase of PTC stocks, $16 million; and capital expenditures of $7 million.
PLM win in aerospace
Along with the results from 1Q13, PTC yesterday announced that Brazil-based aircraft manufacturer Embraer, has standardized on PTC's PLM line for all new global aircraft development. Embraer is the world's fourth-largest plane maker and has commercial, executive, and defense aircraft lines.  PTC says it is now Embraer's "partner of record" for PLM in aircraft development going forward.
Less than two years ago Embraer said it would standardize on software from Dassault Systèmes for "Digital Factory" applications as a first step in creating an integrated manufacturing execution system. While today's news is for aircraft development and not manufacturing, one can't help but wonder if Embraer will be comfortable going forward with two separate PLM databases—one for development and another for manufacturing. Embraer already uses Servigistic software, perhaps making it easier to select PTC for new PLM.
In other news, PTC has announced an official name change, from Parametric Technologies Company to PTC, Inc.
Seven of our custom charts follow. We are now publishing our quarterly charts on our Facebook page, for a larger viewing option.
L. Stephen Wolfe, P.E., a contributing analyst for Jon Peddie Research, contributed research for this report.