Dassault's development partner in 2D CAD offers another way to help companies wean themselves off AutoCAD. It will be an uphill climb.
The co-creator of DraftSight 2D drafting software from Dassault Systèmes is offering a new service to help companies fully transition away from AutoCAD to the free 2D drafting alternative. Graebert announced the new "Convert to DraftSight" program and consultancy today at SolidWorks World 2013 in Orlando.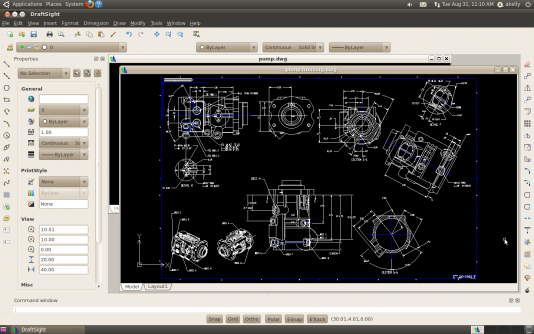 Graebert has been a CAD developer for 30 years, with the bulk of their sales in Europe. It also develops and sells Ares Commander, a DWG-compatible CAD product with 3D capabilities which runs on Windows, Mac, and Linux, as does DraftSight.
The following services are part of the program:
CAD Platform Conversion: Graebert will convert a company's entire 2D CAD platform to DraftSight. Graebert's experts analyze a customer's 2D environment, manage the conversion of the CAD platform and any existing plugins or special functions, and train the customer's staff to become DraftSight power users.
Custom Plugins and Applications: Graebert creates new applications or plugins to help customers get the most out of DraftSight from technology uniquely tailored to specific applications and markets. Additional functions and tools can also be added to existing applications or plugins.
API and Developer Support: Graebert provides developers with access to the DraftSight API and support services. There will be new opportunities to sell plugins to a large, growing community of more than 3 million+ worldwide CAD users through an online app store in 2013.
Our take
There is big money in free software when a commercial developer is behind it. Even after paying a consultant for customization and training, the annual cost of running the DraftSight will be hundreds if not thousands of dollars per seat. Dassault intends DraftSight users to save money on their 2D drafting so they can spend more on SolidWorks. But anyone taking on AutoCAD directly is facing a steep climb. AutoCAD is so entrenched in both industry and academia that any discussion of stepping away is greeted by serious resistance—some of it emotional, some of it rational. Many companies have invented years of work into customizing AutoCAD and will find it hard to believe Graebert can duplicate that labor inside DraftSight.