Expenses due to the Objet merger forced Stratasys to post a fourth quarter net loss.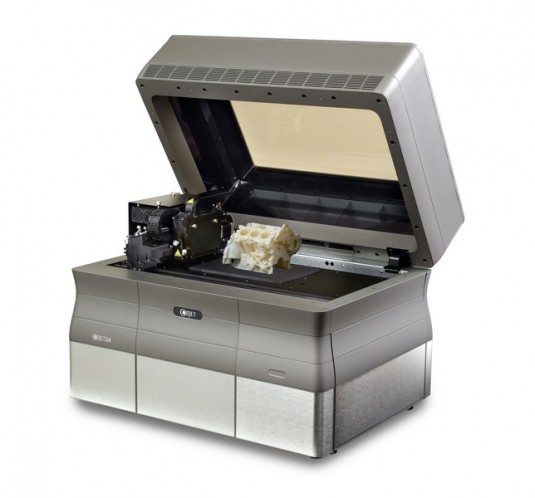 Stratasys (NASDAQ: SSYS) turned in solid numbers for its first quarter of operation following its late 2012 merger with Objet Ltd. Combined revenue for the fourth quarter of 2012 (ended December 31, 2012) was $96.4 million, up 23% compared to the fourth quarter of 2011. Due to costs related to the merger with Objet, based in Rehovot, Israel, Stratasys posted a net loss for the quarter of $3.9 million, compared to a net profit of $5.78 million a year earlier.
For the full year, Stratasys posted revenue of $359 million, up 30% from 2011. The loss in the fourth quarter was high enough to cause a full-year net income loss of $21.6 million; it was a smaller loss than reported in 2011 ($30.9 million). For the day Stratasys stock gained 7% to close at 68.82.
One number we don't normally report—Goodwill as an asset—took a huge jump in the quarter due to the Objet merger, from $25.4 million to $822.4 million. Goodwill is the company's statement of perceived value from acquired assets. When the two companies announced the merger, they pegged the all-stock transaction to be worth $1.4 billion. The net result of the stated merger "price" and the restatement of Goodwill establishes on paper that the two companies considered themselves to be at rough parity in market value.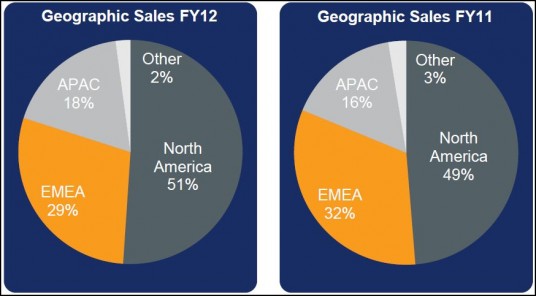 Despite the losses, Stratasys presented itself at upbeat and confident in its conference call with Wall Street analysts. It touted the new reseller network of 260 dealers globally and four new major product introductions in the fourth quarter:
Objet 100—a new large-format 3d printer for industrial scale prototypes
Scholar—an affordable PolyJet 3D printer for the education market
ULTEM 9085—a new high-performance thermoplastic for use in its fused deposition modeling 3D printers
PolyJet materials—a total of 17 new PolyJet materials, including a black rigid material and a variety of rigid/rubber-like composites.
Breaking down revenue further, in the fourth quarter product revenue (both 3D printers and materials) was $59.4 million; services revenue was $11.7 million. Both are up considerably from 2011, but comparisons with pre-merger numbers are essentially meaningless.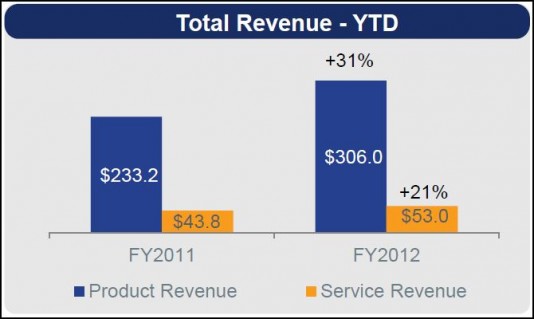 Cash per share (CPS) for the larger Stratasys was $3.86 on December 31, 2012. Normally we compare cash per share with previous quarters, but won't be doing that this time because of the merger; the CPS number we publish will be the benchmark for comparison in future quarters.

Our take
Stratasys and its arch-rival 3D Systems (NYSE: DDD) are taking two very different paths to growth. Stratasys is staying close to its roots as an innovator in 3D printing methodologies. While it has products for education and the maker market, Stratasys expects the bulk of its revenue to come from industrial applications. 3D Systems is a serial acquirer looking to assemble a hardware/software/services proprietary ecosystem (their choice of words), encompassing all 3D printing design and production services for both industrial and consumer applications, with strong specialty niches in medical/dental and aerospace. It is an interesting race.