Designers can create digital renderings of real-world objects with precise capture of lighting and color.
X-Rite Pantone recently introduced its new Virtual Light Booth (VLB), designed to simulate and compare the appearance of physical and virtual materials. As part of the company's Total Appearance Capture (TAC) suite, the VLB allows for the precise capturing of factors related to an object's lighting, opacity, and colorization.
VLB allows designers to scan physical materials and recreate them digitally. For example, developing a new running shoe. Using the VLB, prototype shoe can be scanned and both its visual and textural qualities can be recreated digitally. This allows other designers and collaborators to inspect, manipulate, and make recommendations on the prototype within a virtual environment, saving time and money and helping to accelerate the product approval process.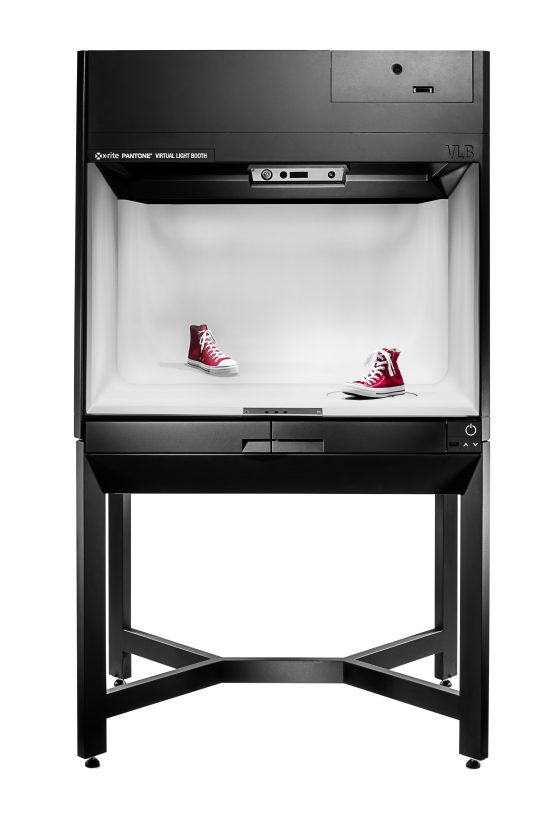 X-Rite Pantone says designers can conduct accurate side-by-side comparisons of physical and digital products. The VLB combines X-Rite's SpectraLight QC light booth technology (controlling aspects such as transparency, opacity, and exact lighting conditions) with a real-time color management engine and color-calibrated LCD display. This means designers can quickly inspect and share digital versions of physical objects, and ensure that standardized observation conditions are present (i.e., everyone sees the same image, irrespective of background light levels).
The VLB also includes embedded motion tracking sensors, colorimeters, spectrophotometers, as well as real-time rendering synchronization. This allows the VLB to create a digital representation of a product that accurately reflects visual changes when viewed from different angles.
Brief video detailing how the Virtual Light Booth functions. (Source: X-Rite)