A new funding round nets the cloud-CAD startup $25 million.
Cloud CAD startup Onshape has raised another $25 million in funding, according to a regulatory filing. This brings the total investment in Onshape to $169 million.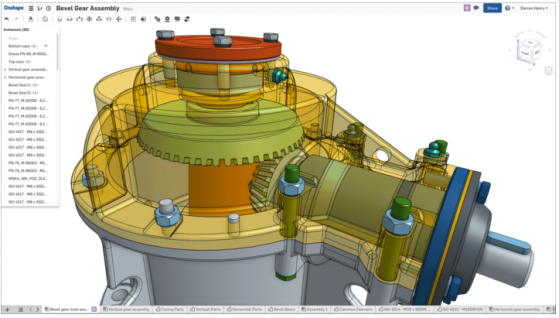 The participants in this latest round were not disclosed. An Onshape spokesperson told GraphicSpeak the company is not commenting on this funding.
The previous round in September 2015 raised eyebrows in the industry as Silicon Valley VC heavyweight Andreessen Horowitz (AZ) led a funding round of $80 million, an engineering software industry record. AZ is best known for early investments in Facebook and Twitter.
Onshape continues to attract attention as a game changer outside engineering software circles. TechCrunch recently referred to its cloud-CAD capabilities for simultaneous collaboration via cloud access "a technological marvel."
In previous coverage of Onshape, we estimated the valuation of Onshape to be close to $1 billion. Usually an add-in round like this one, so close after a major funding round, is designed to keep investor ownership percentages at previously established levels.
More information: Andreessen Horowitz leads $80 million investment round in Onshape