Adding color analysis to color correct makes total sense.
Portrait Displays has been supplying visual enhancement software applications and middleware solutions for the computer display industry for almost two decades but didn't have a closed-loop system. Customers relied on third parties to measure the results (at the screen). And although that worked, there could be disagreements on interpretation, and delays in certifications. When a monitor manufacturer is running a production line, seconds count on the output checks.
SpectraCal is probably the most respected color monitor and calibration company in the industry, known for the accuracy and quality of their light measurement equipment. Many of Portrait's customers use SpetraCal. So it just made all kinds of sense for the two companies to come together, a genuine synergistic 1+1=3 situation. By creating an end-to-end solution of display control, custom software, and color accuracy solutions, Portrait now offers one-stop shopping, service and support to its customers.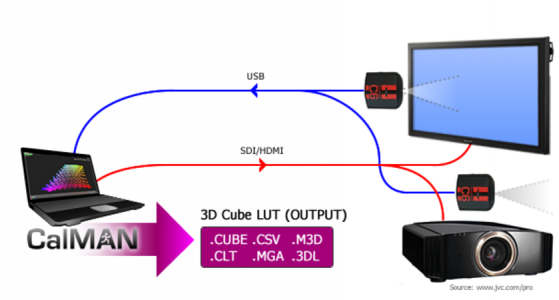 "Joining forces with SpectraCal was a natural next step for us in broadening our product offering to meet more sophisticated customer requirements," said Portrait Displays co-CEO Martin Fishman. "SpectraCal's success with CalMAN color calibration software applications and turnkey integration with the leading color measurement devices is highly complementary with Portrait's product focus. Portrait's customer concentration targets OEMs in the PC display industry, while SpectraCal's CalMAN is the globally-recognized display calibration software used by studios, Pro AV, broadcasters, home theatres, etc. CalMAN is also commonly used by test centers, analysts, and video installers throughout the world."
From factory production to an end-user's day-to-day viewing experience, Portrait now enables color quality for the world's installed base, as well as future generations, of displays entering the marketplace. And with the new UHD 4K 10-bit displays coming this year, it is just in time.