A private beta begins today for its app store and API, as Onshape seeks to build a complete ecosystem around its cloud CAD product.  
Cloud-based mechanical CAD startup Onshape went from open beta to commercial release today, having logged 400,000 user hours since its March 2015 debut. Now the challenge for the team lead by SolidWorks founders is to build a business and an ecosystem around a product.
"This wasn't your typical beta test. When we started Onshape, most industry insiders thought a production CAD system that ran entirely on the cloud could not be built," says Onshape VP of R&D Dave Corcoran. "We're very proud of what our team has achieved. We know we still have a lot left to do, but the foundation the team has built is strong and they are adding more functionality rapidly."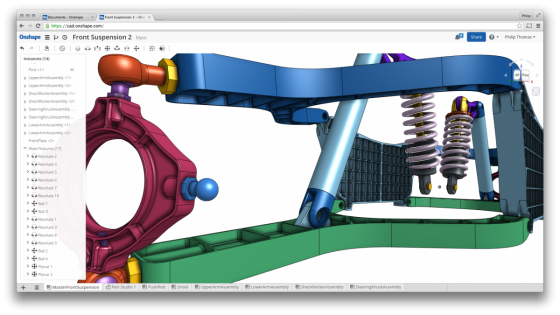 Like most beta test periods for new software products, the Onshape open beta was a time for real users to test the capabilities and limits of the product. But for Onshape the stakes were higher. Although Autodesk has been online longer with its cloud-enabled Fusion 360 mechanical CAD, Onshape is the first pure-cloud MCAD application. Onshape needed to prove it was possible to do the computationally intensive tasks inherent in any MCAD product, and do it despite the vagaries of Internet access and hardware capabilities. According to the founders, it has done so spectacularly. There were 14 significant updates to the software, all instantly available to all users thanks to the centralization of cloud computing. The software is now in use at 200 schools at all levels, including more than 500 registered users at MIT. More than 1,000 Onshape users have been to at least one in-person meet-up.
Founder Jon Hirschtick says the wide variety of work done by Onshape users is as impressive as the hours logged on the system. "We have stories of users on a subway or a JetBlue flight releasing a part to manufacturing from their phone. They are using mobile to do serious CAD." Mining its usage statistics, Onshape says during the beta release 1 in 6 Onshape sessions was on a mobile device (smartphone or tablet). Of those who paid to become Professional users during the beta test, 54% use Onshape on mobile. There are two smartphone usage sessions to every tablet usage session, but tablet users stay in the program twice as long. Other usage statistics from the Onshape beta:
400,000 hours of user usage

10,000 registered users

150 countries

4 million modeling features created

390,000 CAD files imported or exported

325,000 STL files created (for 3D printing)
The next challenge
Today also marks the day Onshape begins private beta testing of its app store and its Application Programming Interface (API) for third-part developers. A variety of apps from launch partners are now available, including vendors in visualization, CAM, simulation, STL repair and validation, and more. Launch partners in the appstore include:
Simulation: SimScale, Simsolid, Simlab, Simulation Hub, Fidesys

CAM: Mastercam, MecSoft, CAMWorks

Rendering: Migenius, Maxwell Render, KeyShot, Clara.io, One Render

Libraries: Traceparts, SolidPartners.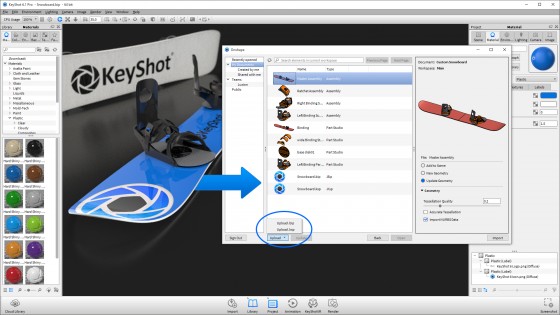 Apps for Onshape come in three varieties:
Integrated apps appear as a tab in Onshape, the same as launching a second tab for a new model;

Connected cloud apps require the user to log into a separate cloud app and then pull data from Onshape

Connected desktop apps run locally in Windows or Mac OS and use Onshape API calls to work with the software.  
According to Onshape's Corcoran, capabilities are the same in all three app delivery methods; all can store data in Onshape, and all have use of all onshape features.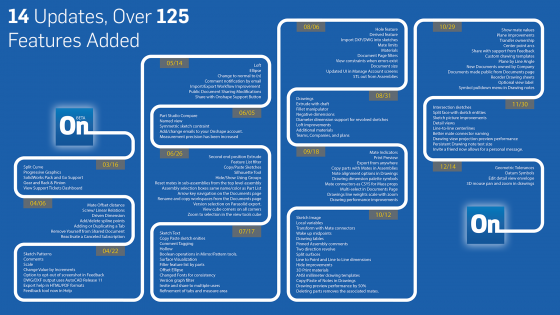 What do we think?
If all Onshape offered was a new platform for creating CAD models, there would be little to cheer about. But the vision for Onshape is not so much about design as it is design collaboration and usage management. Team members using Onshape don't worry about version control (done automatically), and can simultaneously work in the same model. License management—a significant and never-ending challenge in most desktop CAD applications—is eliminated.
The heavy lifting of creating the CAD program is done, but the real work of building a user ecosystem has just begun. Products like SolidWorks, PTC Creo, and Inventor have a head start measured in millions of dollars and tens of years. Offering an app store to third-party vendors means instant access to customers without a dedicated sales and marketing organization and the expensive work of gaining the attention of potential users.