As usual, the full list of improvements is long. Documentation is now aimed at generalists as well as developers.
The Open Design Alliance (ODA) has released an update to its Teigha software development platform, used by hundreds of software developers who include CAD technology in their products.
At the top of the list in Teigha version 4.1.1 is a new clipping engine, which is used for visual edits to existing geometry. Renderings created from drawings and models created in Teigha will benefit, as well a variety of CAD-type editing procedures to geometry. Also included in the new clipping engine is improved performance and precision for multi-stage clipping, support for analytic geometry, and a more flexible client API.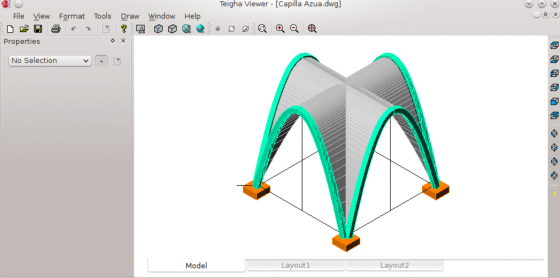 Early in 2015 the ODA increased its budget for documentation, the results of which are now available. "Historically Teigha has been intended primarily for experienced developers," says Neil Peterson, ODA president. "But in recent years we have increased our focus on new users. Our increased documentation resources and new tool set allow us to generate high-quality documentation at a faster pace, and to deliver a more professional final product."
Other new or significantly upgraded features in this release:
Enhancements for both 2D and 3D PDF export

Improvements to DGN import

New support for iOS 9.1

Fixes for nearly 400 issues reported by ODA members.  
The update is available for download by members at www.opendesign.com.