With $14 million in venture capital, Figma wants to be the Onshape of interface design.
San Francisco startup Figma has gone live with a free preview version of its cloud-based design product for user interface. Founder Dylan Field believes dominant player Adobe "doesn't understand collaboration" and is leading an effort to make cloud-based collaboration the norm for interface design.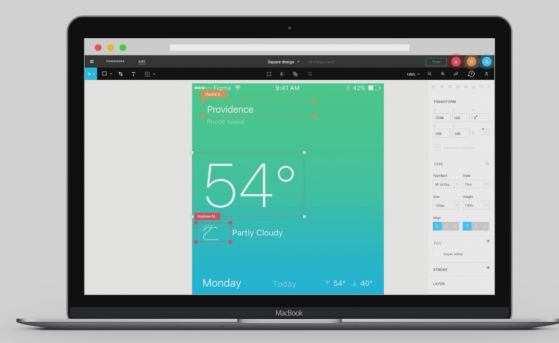 "Design is undergoing a monumental shift," Field told TechCrunch. The goal is to move interface design from the end of a software development process to the heart of it, "where it runs through the entire process."
Figma is browser-based and cloud hosted. It offers features that users of products like Google Docs take for granted, but are still relatively unknown among desktop apps: Simultaneous editing, automated version control, and continuous save remove much of the work that is not design work. Other features:
Shared color standards

Shared assets

Embedded comments

Constraint technology for adapting to different screen sizes

Live device preview

Vector-based drawing technology.
Figma launches with $14 million in venture capital, primarily from Silicon Valley firms Greylock Partners and Index.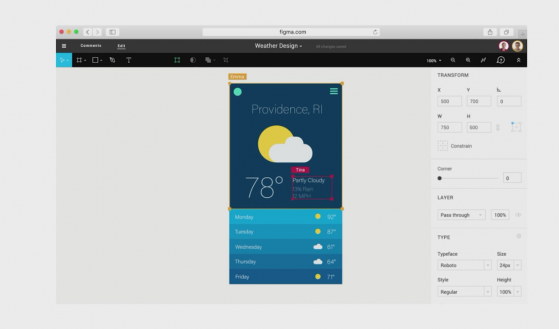 What do we think?
Figma hopes to be the Github of interface design, although for our readers a comparison to Onshape is more apt. Concepts like simultaneous editing, automated version control, and browser-based cross-platform access are all part of what Onshape is delivering to mechanical engineers. If it can work with the more complex geometries of 3D product design, it can work for 2D interface design.
The comparison is apt beyond the use of cloud technology. Both Figma and Onshape have entrenched rivals with desktop design tools used by millions. Figma primarily is going up against Adobe, while Onshape has plenty of rivals. But both are on the cutting edge of a paradigm shift in design. There is too much to be gained by moving to cloud-enabled design to keep doing everything on the desktop.
Introducing Figma from Figma, Inc. on Vimeo.