For tiny Bricsys the deal a big step forward in its battle to be taken seriously as a legitimate alternative to AutoCAD.
CAD vendors Bricsys and Intergraph Process, Power & Marine today announced that the new release of Intergraph CADWorx Plant 2017 is compatible with both AutoCAD and BricsCAD. For Bricsys, a small software company based in Ghent, Belgium, this is a big step in their battle to be recognized as a legitimate alternative to Autodesk AutoCAD.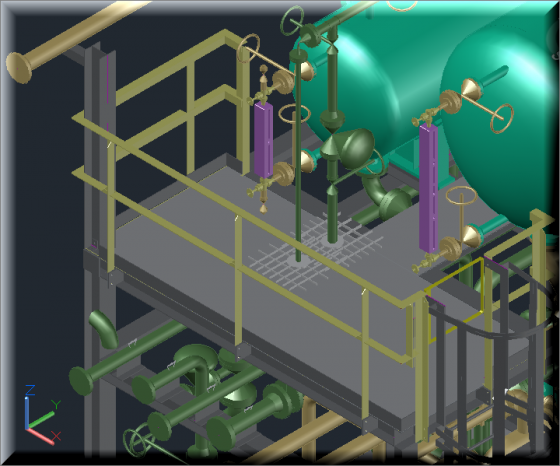 CADWorx is a popular suite for plant design. It was originally the product of a software vendor named Coade, acquired by Hexagon/Intergraph in 2010. Features include plant design automation, intelligent drawing tools, and database connectivity. "Clients have requested other design platform options, and we are ready to deliver. Our valued customers now have the ability to run the latest release of CADWorx on their choice of BricsCAD or AutoCAD platforms," said Rick Allen, president of Intergraph CADWorx & Analysis Solutions.
CADWorx has always been an add-on to a foundational CAD package. For many years it supported both AutoCAD and Bentley MicroStation, but did not transition to the current MicroStation "V8" format.
It is not uncommon for plant design users to acquire new seats of software when there are new projects. Until 2016, a new seat of AutoCAD was $4,100; now it is only available on subscription for an annual fee of $1,470. (All prices quotes here are retail as stated by the vendors; discounts are common.) By comparison, Bricsys sells a perpetual license of BricsCAD at three levels: Classic is $750; Pro is $880; Platinum is $1,200. It also offers annual licensing and support plans. CADWorx Plant requires either BricsCAD Pro or Platinum. With the announcement of compatibility between CADWorx and BricsCAD, Intergraph PP&M becomes a Bricsys reseller.
"CADWorx gives the same high degree of performance on both BricsCAD and AutoCAD platforms. Users will like the cost and the flexible licensing. BricsCAD Pro and BricsCAD Platinum are cost-effective and budget-friendly," said Keith Denton, vice president of Business Development, Intergraph CADWorx & Analysis Solutions.
In addition to CADWorx, Intergraph's GT STRUDL CAD modeler also is available on BricsCAD; it is one of the top structural analysis products in the plant design space.
What do we think?
For years Bricsys has been building out BricsCAD as a full-featured DWG editor, continually adding features to go beyond making it simply an AutoCAD "clone" but a worthwhile CAD tool that also happens to read/write the AutoCAD .dwg format with full fidelity. It is also working on a BIM version of BricsCAD meant to be an alternative to Autodesk Revit.
Bricsys could double its sales overnight and it would be the fiscal equivalent of a mosquito bite to Autodesk. What this new alliance makes clear is that software users appreciate options. In the world of CAD, AutoCAD has been the 800-pound gorilla for so long many companies think they have no option. Much like the days when "you can't get fired for buying IBM," AutoCAD has become a de facto standard in design.
Plant design represents approximately 15% of AutoCAD sales annually. The total revenue at stake here may be small by Autodesk's standards, but it will be surprising if they don't make a countermove in response.
It is a win-win for both companies. Intergraph PP&M (which will be rebranded as Hexagon PPM) gains a way to provide new seats of CADWorx Plant at a lower total cost. Bricsys gets a hearty endorsement from the leading vendor in the plant design space (according to ARC Advisory Group, an industry analysis firm).
Bricsys made changes to BricsCAD specifically to support CADWorx. In a special press-only event later this month, Bricsys will discuss this deal, and no doubt discuss what else might be up its sleeve.