Power Surfacing uses a hybrid modeling kernel to bridge the gap between freeform modeling and CAD's geometric precision.
The latest entry in the quest to merge 3D artistic and technical detailing was released this week with the introduction of Power Surfacing, an industrial design plug-in product for SolidWorks. nPower Software says its new product "significantly improves the design process for modeling organic, freeform surfaces in SolidWorks."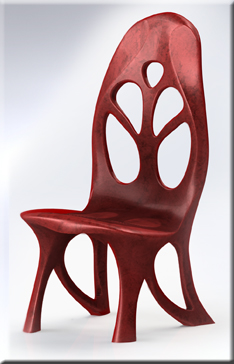 Working with Power Surfacing is like modeling clay in the SolidWorks environment. It uses subdivision surface (Sub-D) modeling, a polygonal approach to defining surfaces. SolidWorks, on the other hand, uses non-uniform rational B-spline (NURBS) technology to define solids, including the surfaces. The two technologies are powerful but divergent approaches to creating 3D shapes; Sub-D is best for creating smooth, freeform shapes while NURBS is better suited for precision, with its ability to combine objects with Boolean operations and refinements such as fillet, blend, and face editing.
Power Surfacing allows a designer to work in a Sub-D environment, then within the product convert the model to SolidWorks format. A shape designed in Power Surfacing is a single unified object; it can be modified without pulling apart the resulting NURBS surfaces when converted to SolidWorks format. The Sub-D surfaces act as if they had been created in the SolidWorks environment. If additional freeform work is necessary, Power Surfacing can convert the model back to Sub-D for additional refinement, then send it back to SolidWorks format.
"We see Power Surfacing as a novel and powerful unification piece between these two technologies," says nPower Software. "Being able to use both modeling paradigms together in the modeling process provides huge productivity advantages in both the design and revision process."
Power Surfacing is based on IntegrityWare's SOLIDS++ geometry kernel, a relatively new hybrid ("non-manifold") modeling system that supports modeling with solids, surfaces, and polygons. The geometry modeling kernels used by most 3D CAD systems support only 3D solids defined using NURBS technology.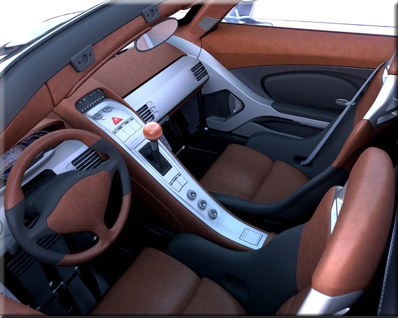 Our take
In the past it has been difficult if not impossible to convert back and forth between Sub-D and NURBS with a high degree of accuracy; designers and engineers often resort to recreating the model. In the last year or two new technologies such as Power Surfacing have come to market, using new algorithms to bridge the gap.
The ability to successfully translate between Sub-D and NURBS is happening as part of a wider trend to break down workflow barriers. Functions once separate and specialist are now becoming united and generalist. Users do not want their design tools to tell them "this far and no farther." Designers and engineers are demanding that software tools act like woodworking tools. When someone creating a cabinet moves from one tool to another, the wood does not suddenly change shape or develop holes. Moving a model between Sub-D and CAD should not cause the model to look like it went through a blender.
Last November Autodesk introduced Fusion 360, a new cloud-based 3D modeler that combines freeform and NURBS technologies. The merging of the two solutions was difficult, Autodesk said, and was not fully realized in the product until after the acquisition of T-Splines technology, a relatively new algorithmic approach to modeling that combines freeform and boolean approaches. Also in 2012 Luxology introduced a Sub-D/NURBS translator for users of Modo who want to continue with a model in a 3D CAD environment.
Power Surfacing is third-party software, but it should help take the heat off Dassault Systemes as it continues down the long path of delivering a next-generation SolidWorks product, one that will surely take into consideration the desire for working in both environments.
Related
New Modo Power SubD-Nurbs reverses the CAD pipeline
Autodesk Fusion 360 takes MCAD into the cloud