The idea for shoes with convertible heels went from vision to reality using SolidWorks and a Stratasys 3D printer.
During her daily commute, Candice Cabe often noticed that women would wear comfortable shoes but change into heels when they arrived at the office. It dawned on her that it was not the shoes that needed to be swapped, only the heels.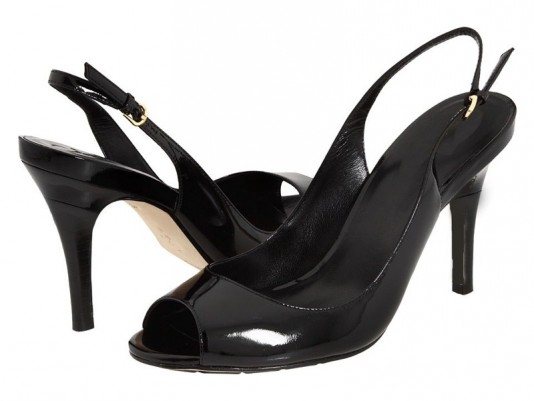 After working through some ideas, Cabe came up with an initial design for a shoe that would allow a simple snap-on, snap-off change of heels, turning a power-walking shoe to a stiletto in seconds. She entered—and won—the 2010 Mass Challenge, a Boston start-up accelerator program that runs competitions for people with new business ideas who need exposure and support. The accelerator—along with a listing on Kickstarter—gave her access to money and advice she needed to take the next step, moving from idea to manufacturing.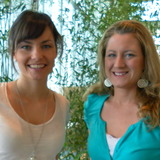 Cabe is now Founder and CEO of Day2Night Convertible Heels and has put together a team of designers to create the final product. The biggest challenge in designing a shoe with interchangeable heels comes from the need for strength. The shoe must be able to tolerate the wearer's weight for a variety of heel heights, some of which are intricate and curved, creating potential stability issues. The design team used SolidWorks and a Stratasys Fortus 250mc 3D printer to determine the optimal weight bearing load pressure for the shoe. This analysis was critical to learn not only how the heel would hold weight from the top, but how it would react to force when the heels were changed.
"This product required a mix of stability and flexibility when it came to changing the heels," says Cabe. "We had to provide enough resistance that the heels would stay on during regular wear, but not so much that they couldn't be taken off easily. They also had to withstand issues like being caught in grates or between cobblestones—just like a traditional shoe. Ultimately, we needed to know how much torque effect would be applied for someone to be standing, moving their feet, dancing or just walking. SolidWorks software enabled us to test all of these scenarios and easily develop prototypes so we could create a stable and beautiful product."
Day2Night is now an avid recruiter of interns with mechanical engineering background, giving students from area colleges the opportunity to gain hands-on design experience with SolidWorks. These students, as well as a design firm, with support from area SolidWorks and Stratasys reseller Fisher/Unitech, are helping design and prototype the products. The heels will then be manufactured using mold injection technology and shipped to shoemakers.
Day2Night shoes are available for pre-order at: http://convertible-heels.com/Buy_Now.html