Change commands with one hand on the iPad while using the other hand to draw on a pen tablet.
Corel has released a new iPad app that gives uses of Corel Painter 12—a desktop product—creative control from an iPad. Cinco for Painter is a new companion app that gives users complete creative control of the Painter 12 desktop with an iPad.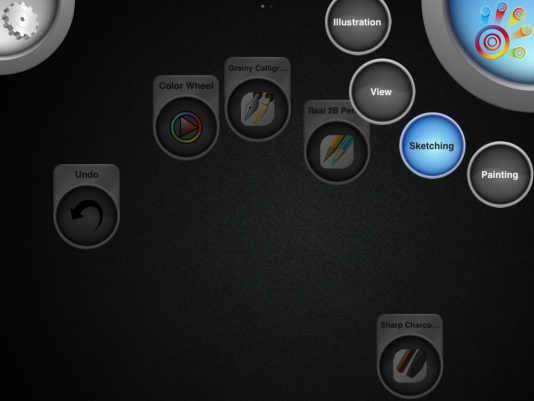 Cinco integrates into the Painter user's workflow through WiFi and allows them to quickly access their most used tools with the tap of a finger. Users can customize Corel Cinco, to calibrate it to the best hand position where each finger represents a different tool, brush, media or command of the user's choice.
Users may drag and drop buttons from existing palettes or create custom palettes from a library of Painter tools, brushes, media and commands. Once installed and calibrated users can paint on a pressure-sensitive tablet with one hand and cycle through customizable buttons and palettes on the iPad with the other
Painter 12.2 is required (Windows or Mac), and a supported artist's pen tablet is recommended.