The Jet Propulsion Laboratory used Siemens PLM to design Mars Rover Curiosity, which is headed for a planned sky-crane landing August 5.
[Editor's note: A link to the NASA video "Seven Minutes of Terror" is at the end of the article.]
If all goes well on August 5, 2012, a robotic explorer from Earth will come to a dramatic landing on Mars, culminating years of planning and months of travel. At a press conference today executives from NASA and Siemens discussed how modern software technology was employed in Project Curiosity "to enhance competitiveness in the aerospace industry."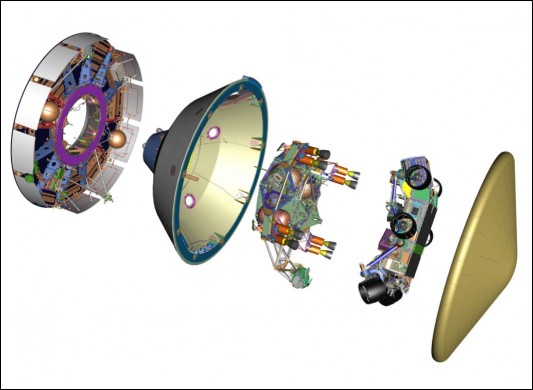 The two companies referenced the impending August 5 landing of the latest Mars Rover "Curiosity"—designed by NASA's Jet Propulsion Laboratory (JPL) using Siemens software—as a tangible example of how modern software technology is being employed to enhance competitiveness in the aerospace industry.  Part of this ongoing transformation includes public-private partnerships and a constant drive to maximize productivity and shorten development times.
"Curiosity is the most sophisticated rover ever sent to Mars, and will further enhance our understanding of the Red Planet, while paving the way for future human exploration," said Doug McCuistion, NASA Director of the Mars Exploration Program. "The incredible team of scientists and engineers at NASA's JPL has employed the latest in software technology to design the Mars Rover to withstand the impossible extremes of launch, space travel, atmospheric re-entry, and landing a 2,000 pound operational vehicle on the surface of Mars."
JPL used product lifecycle management (PLM) software from Siemens throughout the development process to digitally design, simulate and assemble the Rover before any physical prototypes were built. The software helped ensure all components would fit together, operate properly and withstand whatever environment the mission would require.
Siegfried Russwurm, member of the Siemens Board and CEO of the Industry Sector, said Siemens' overall aerospace revenues across all technologies are in the mid-three-digit million Euro range. "The Aerospace Industry is on the leading edge when it comes to managing the full complexity of sophisticated product development and manufacturing." As a part of the Siemens vertical IT for industrial production Siemens PLM software is used by more than 70,000 customers worldwide in aerospace, automotive, electronics, machinery and other industries.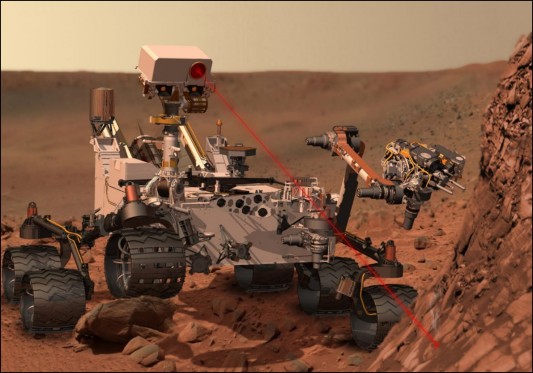 Embedded video from
NASA Jet Propulsion Laboratory California Institute of Technology