Customers of both companies will benefit from the addition of Bluebeam PDF expertise and Nemetschek adherence to open standards. 
German software vendor Nemetschek AG announces it will acquire Bluebeam Software, a leading developer of PDF-based collaboration tools for AEC. The purchase price is $100 million.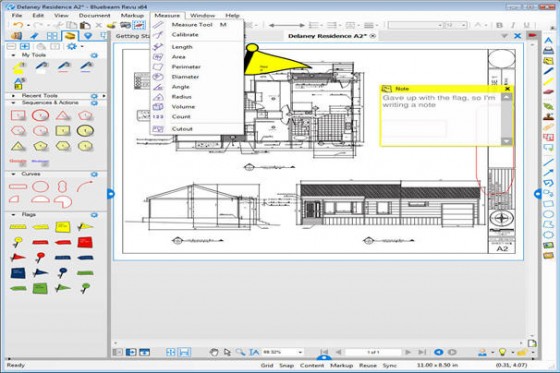 Most of Nemetschek's revenue is based in AEC, with its Allplan, Graphisoft, Scia, and Vectorworks lines all serving architecture, engineering and construction companies. Bluebeam has become a popular vendor, selling a variety of PDF-based tools for project review and construction documentation.
Both Nemetschek and Bluebeam are members of BuildingSmart, the organization that promotes and oversees the OpenBIM standard for sharing AEC information. "Today is an exciting day for Bluebeam Software and Bluebeam users alike," said Richard Lee, Bluebeam Software CEO. "With its Open BIM philosophy, Nemetschek is committed to making project information available to everyone, a belief strongly held by Bluebeam as well. I look forward to working together to make digital project collaboration easier than ever."
Bluebeam is used by 74% of Top US Contractors and 64% of Top US Design Firms, according to Engineering News-Record Top 50 firm rankings. Nemetschek Group serves more than 1.2 million users in 142 countries from more than 40 locations worldwide. Founded in 1963 by Professor Georg Nemetschek, the company has been publicly listed since 1999 and quoted on the TecDAX. The company achieved revenues of EUR 185.9 million in the 2013 financial year.
Bluebeam will continue operating with its current management team and as an independent brand company. The acquisition is expected to be completed in October 2014.
What do we think?
Bluebeam users are for the most part still using drawings, not 3D BIM models, for their project documentation. But the shift is on. As a Nemetschek brand, Bluebeam will bring new drawing-based workflows to the BIM-oriented Nemetschek brands, and Nemetschek will have a new line of customers it can introduce to BIM.