The company raises guidance on the strength of the first half performance.
As companies in design and engineering are turning in their second and third quarters for the year, it's been fascinating to see how fortunes have changed. Nemetschek, like many companies in AEC, took an early hit when coronavirus came to Europe and the US, the primary markets for Nemetschek. But as we have seen over and over in AEC and especially construction, the course of digitalization is helping companies adjust quickly to challenges.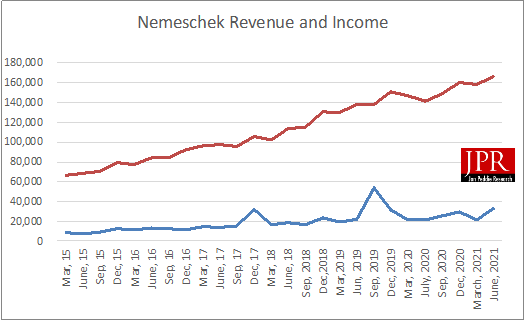 For their second quarter of 2021, which ended June 30, 2021, Nemetschek reported revenues increased 17.2% year over year to EUR 165,966 million. Dr. Axel Kaufmann, CFOO and Spokesman of the Executive Board, said the results "confirm our strategy to further internationalize our business, to reduce complexities with the Group and to acquire new customers." He added that the company has increased its targets for the financial year 2021. The company says they're targeting an increase in revenues, 12%–14% growth, and a new EBITDA margin of 30% to 32%. Previously, the company had put their revenue growth at "at least high single-digit percentage growth."
Along the way to internationalization and new growth, the company has established a "start-up" strategy to oversee outside investments. In this quarter, Nemetschek invested in the series B financing round of Reconstruct, a leader in remote quality control and progress tracking software. The company's technology takes advantage of computer vision and artificial intelligence. Jon Elliott, chief division officer of, Build & Construct Division, and a member of Nemetschek's executive board, will join Reconstruct's board of directors. In all, Reconstruct has raised $17 million in this round. The company plans to use it to accelerate its roadmap and for global expansion. Over the last two years, the company has seen 300% growth.
Closer to home (or at least Nemetschek's Munich headquarters), the company has also participated in a series A financing round of Sablono. The Contech startup is focusing on lean construction with tools for project management and project controls. Sablono's tools provide up-to-date project progress data and also look-ahead data. With Nemetschek's participation, Sablono raised EUR 5.3 million. Investor and entrepreneur Thomas Bachmaier, formerly of construction industry SaaS vender Thinkproject, was the lead investor of this round. Matt Wheelis, VP Industry Strategy Build & Construct Division at Nemetschek and Bachmaier will join Sablono's advisory board. In a quote from Extranet Evolution, Bachmaier said that for him and Nemetschek, the deal was a "pure venture investment" and Sablono remains 100% independent.
Nemetschek's recent investments highlight the company's expansion into related markets. As we are seeing in 2021 construction is a linchpin in AECO (Architecture Engineering Construction and Operations) industry growth. The people on site are the people who prove the value of the BIM model or find the places it needs fixing.
Moving on…
For the first half of 2021, Nemetschek has raised its revenues to EUR 324.3 million for a 12.5% increase year over year. Last year, Nemetschek reported revenues of EUR 288.2 million for the first half of 2020.
Kaufmann pointed happily at growth drivers such as the transition to subscription and SaaS. In Q2, revenues from subscriptions and SaaS grew by 47.4% to EUR 30.2. For the half year, subscriptions and SaaS revenues grew 45.7% to EUR 58.5 million. Significantly, that recurring revenue has grown from 13.9% last year to 18.0% today.
The cumulative group revenue for the first half of the year increased 12.5% to EUR 324.3 million.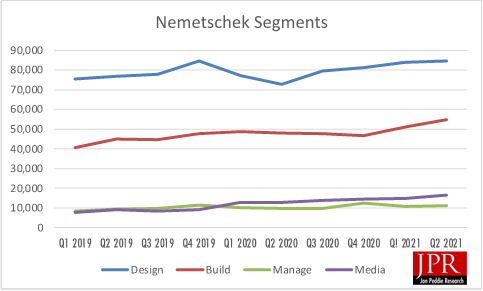 Nemetschek breaks out its business according to product segments. In some cases, some product families will fall under individual segments but there may be some overlap.
Design: The design segment business is located primarily in Europe. It has seen double-digit revenue increases through the year. Its revenue increased 16.4% to EUR 84.5 million.
Build: targets construction in the US and in German-speaking regions and has benefitted from the growth in construction as the industry digitizes. Revenues rose 13.5% to EUR 54.7 million, and the company notes, its EBITDA margin of 45.1% has seen a significant increase compared to last year when it was 38.0%. Bluebeam, which is part of this segment, has been flying high since its acquisition by Nemetschek in 2014 for $100 million. Bluebeam products for documentation and exchange saw the highest increase in new users in the company's history. It too is moving to subscription, but considering the influx of new users, Nemetschek says Bluebeam will take a more conservative approach to the transition.
Manage: also includes primarily European-based businesses and it focuses on the European commercial building sector. It was knocked back considerably in 2020 by the pandemic, but the company notes it is seeing steady recovery. Its revenues grew 15.6% in Q2 to EUR 11.1 million.
Media and Entertainment: This segment was primarily Maxon, the growing 3D modeling and animation tool that has helped define motion animation for film and TV. From that base, the company has grown with the addition of Redshift rendering and Red Giant effects tools. In Q2, it has grown by 27.7% to EUR 16.5 million. Nemetschek notes that Maxon's profitability has grown. It's EBITDA margin has grown to 25.7% compared to 29.8% last year.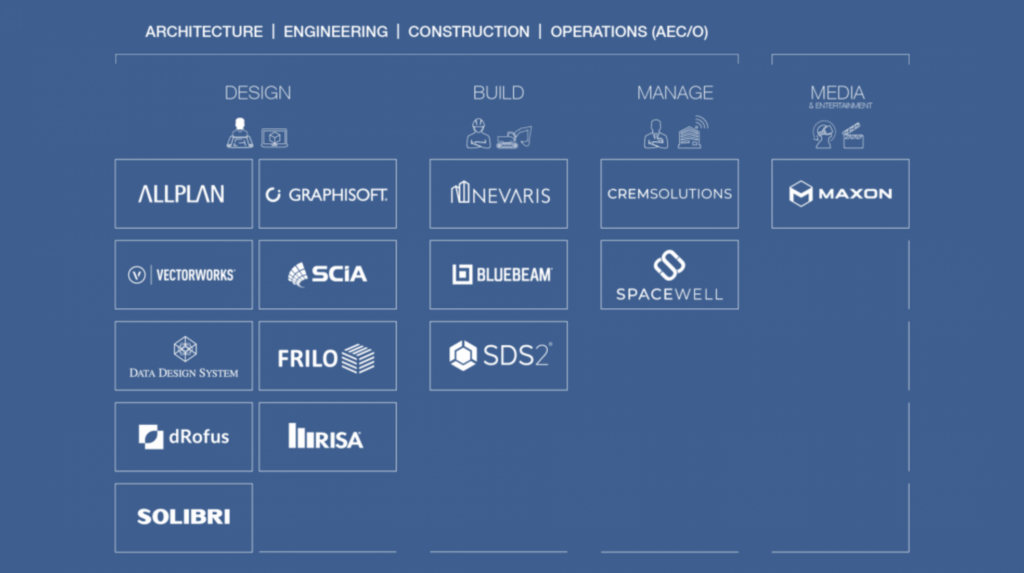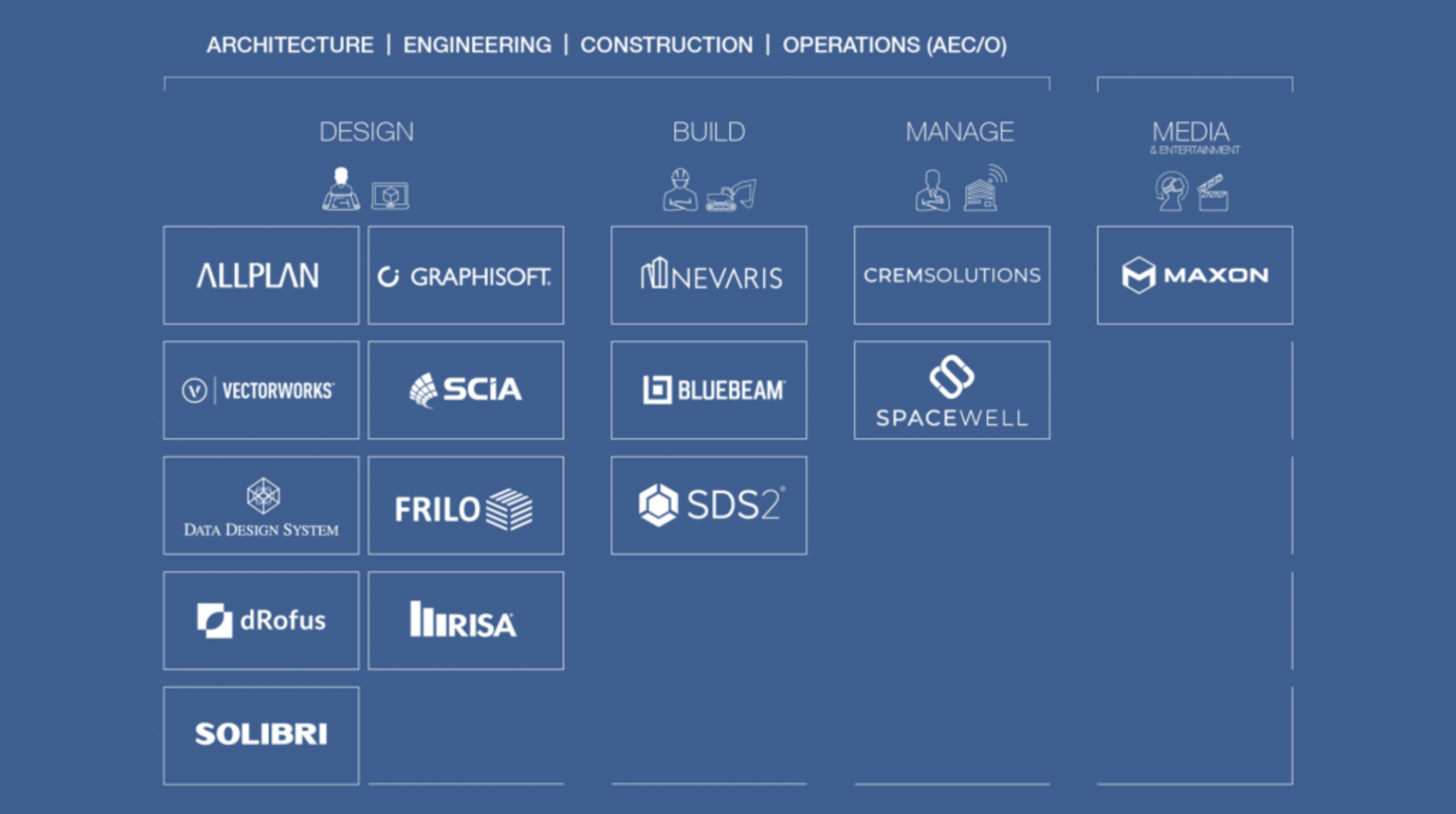 Looking forward
As mentioned, Nemetschek's Executive Board has decided to raise its outlook for 2021 and they've mentioned an increase of 12% to 14%. The company cautions that "there will be no deterioration in the economic conditions in the second half of 2021 and that the Corona pandemic will continue to be under control."
Pretty sure there's a universal amen on that sentiment.
What do we think?
Although Nemetschek is a very well-established and venerable company, we see a lot of potential for growth. There's plenty of growth to go around as the democratized digitalization, that's happened thanks to smartphones and convenient tablets, is driving a revolution in construction that is decades in the making. It's not that the men and women in trucks on the site weren't interested in modern tools, they've been demanding for years but it's that danged cloud and the interconnectivity that comes as a bonus with networks and SaaS that has been wheels on the revolution.
There's been a similar blockage in management, scheduling, forecasting, and facilities management. That's going to be the next major domino to fall. And, while we're seeing construction get all the attention because its effect is so dramatic, visualization is also a huge driver that's just starting up its engine. Nemetschek has interests across the board and it's sending down deeper roots where it is less established.