Nemetschek adds on to its Manage portfolio of products with SaaS energy management for its Spacewell product.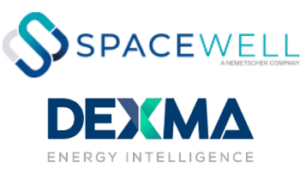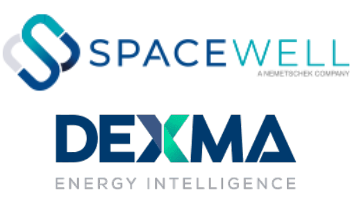 Spacewell, a subsidiary of the Nemetschek group based in Antwerp, Belgium, has acquired Dexma, a provider of SaaS products that use AI and machine learning for energy management. Based in Barcelona, the company is working with over 4,000 customers in 30 countries enabling them to measure, monitor, and manage their energy consumption and costs.
Koen Matthijs, Nemetschek's Chief Division Officer, Operate & Manage Division at Nemetschek, says "Dexma perfectly complements our existing portfolio for facility management, property management, and smart building." Energy management, says Matthijs, enables autonomous buildings that can adapt to conditions and to their occupants and can be better managed by stakeholders.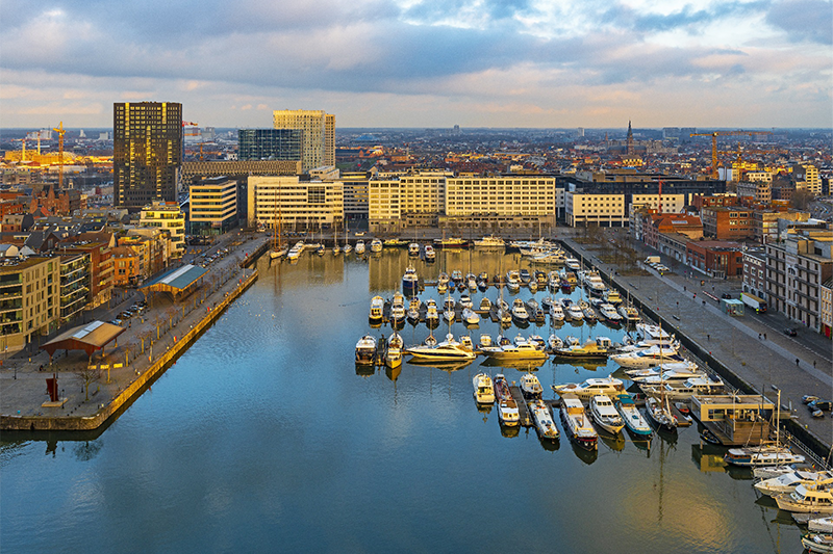 Spacewell's global headquarters in Antwerp. (Source: Spacewell)
Dexma's customers include facility and property managers, energy services providers, and consultants who use Dexma's AI-based SaaS tools. Dexma helps customers understand their energy consumption, analyze usage patterns, and detect anomalies to improve their buildings' energy usage and reduce their carbon footprint.
According to the U.S. Energy Information Administration, buildings and their construction account for 36% of energy use and 39% of energy-related carbon dioxide emissions worldwide annually. In the U.S., buildings account for 40% of energy consumption. The European Union reports similar figures. The built environment accounts for 40% of energy consumption and 36% of greenhouse gas emissions in Europe.
The EU's report states that renovating existing buildings could reduce the EU's total energy consumption by 5–6% and reduce carbon dioxide emissions by 5% but that on average only 1% of Europe's national stock is renovated in a year. The European Commission calls for the current rate of renovation to double in order to meet climate and energy objectives.
"Dexma is in a race for a more sustainable future, helping global organizations of all sizes to track their energy consumption and reduce their carbon footprint. Our mission is to ultimately accelerate Planet Earth's transition to a carbon-neutral economy," says Joan Pinyol, CEO at Dexma. "We are honored to join Spacewell and the Nemetschek Group, one of the 50 Sustainability and Climate Leaders (50CL), a volunteer organization formed by the International Business Community."
Eric Van Bael, CEO of Spacewell, says, "The is a win-win situation for all companies wanting to increase their sustainability."
What do we think?
This is obviously a good addition for Nemetschek, which has always been committed to sustainability, but then, the major software vendors in the design and engineering fields, and especially in AEC, are all cheerleaders for sustainability—it's very good for business. As Autodesk CEO Andrew Anagnost said at this year's AU, it's a question of greed, sustainability saves money.
With the acquisition of Dexma, Nemetschek gets more tools for smart buildings and becomes a player in the smart cities sweepstakes. This, again, is good for all of us. Dexma is especially interesting for its ability to improve buildings already built. As CAD evolves into tools for design and build/make and digital twins (i.e., living models co-existing with their real-world counterparts), CAD needs to add on dynamic 3D facilities management tools. And as Dexma describes it enables truly autonomous buildings.
Nemetschek has tremendous capabilities in its diverse group of member companies, which fall under the categories of Design, Build, Manage, and Media & Entertainment. In 2019, the company executives decided to bring their organizations together to "leverage synergies and develop segment strategies" for their customer groups. The companies' response has been evident in 2020 as Graphisoft has integrated structural engineering from Nemetschek and Vectorworks has taken advantage of Maxon rendering from the Media & Entertainment group. The company has been filling in the gaps with savvy acquisitions like this one and expanding into new markets. We're assuming there's considerably more going on than we're seeing on the surface as well, but 2020 is the year of SaaS and that's a good place to assume there is work going on.