Siemens' latest version of its flagship design software, NX, now offers a rules and knowledge-based approach to Model Based Definition (MBD). It includes automated rules-based authoring of Product & Manufacturing Information (PMI) with an emphasis on capturing key characteristics and knowledge. An adviser monitors and validates the PMI added and makes sure that downstream applications like Manufacturing or the new NX Staged Models have the correct and accurate information. The NX PMI Advisor removes the dependency on highly trained GD&T experts and produces higher quality parts in less time.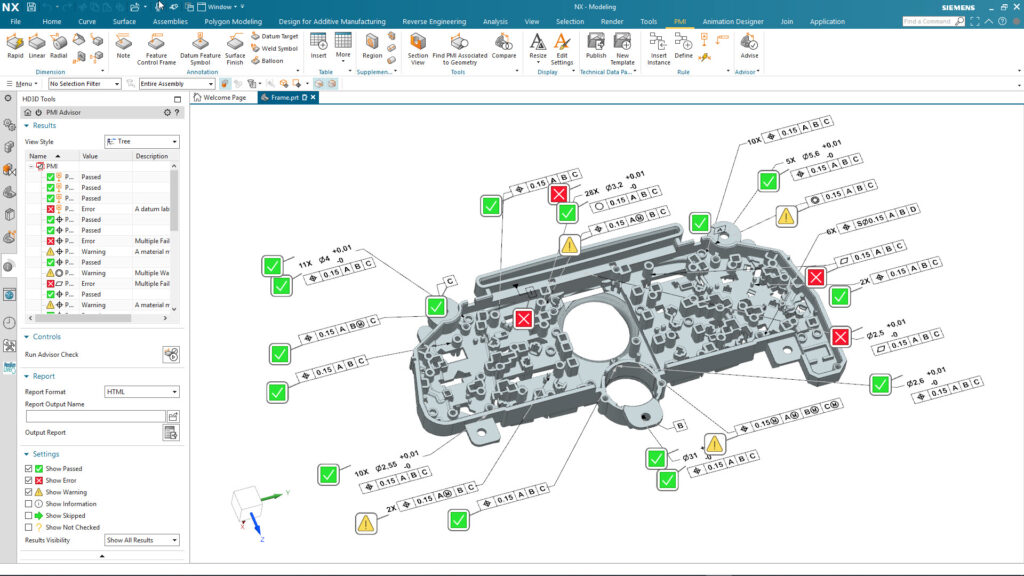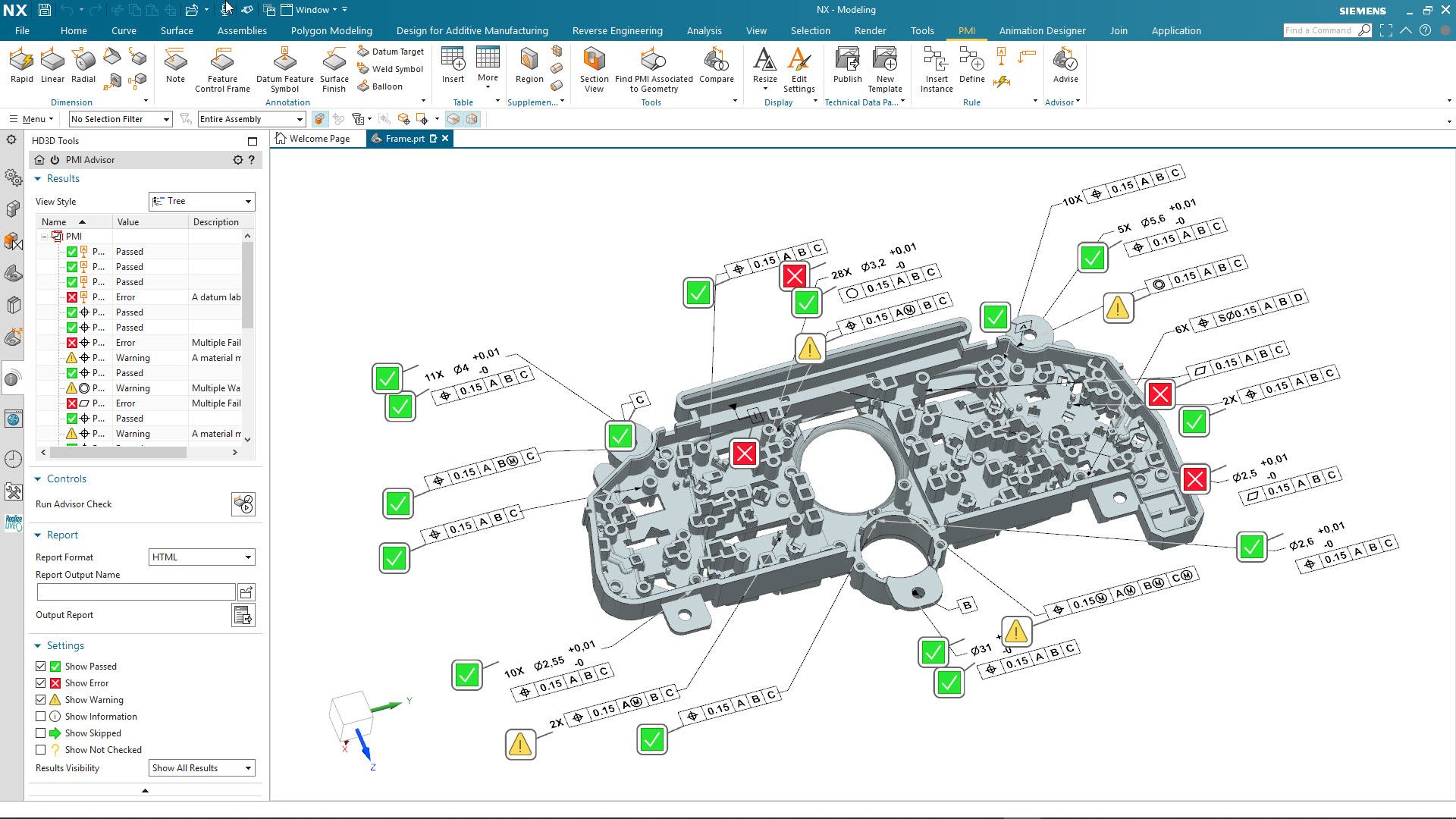 Siemens believes that NX MBD can address the issues faced by the companies during the design process digitalization and 2D to 3D transition. It enables designers and engineers to create and reuse data, add more intelligence to the model, and thereafter using the data to inform other products and decisions. The company says that this patented technology can capture the information from a 3D CAD design and leverage the digital twin and digital thread models.
Some of the new capabilities in NX Model Based Definition. (Source: Siemens)
By including non-geometric data within the CAD model, engineers can now produce a complete digital definition of a product in an annotated and organized manner, creating alignment throughout the production process, from design to production through validation.
For more information on the latest version of NX and new Model Based Definition capabilities, please see here.