"Our lifeline is product innovation," so Mercury Marine uses PLM to invest in four key components: people, process, technology, and integration.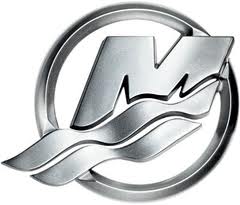 A hostile army lies in wait for Mercury Marine. Every time the company introduces a new engine or powerboat, there are copycats waiting to reverse engineer and sell dirt cheap knock-offs. "We have to continually provide new products to the marketplace," said Mercury's Fred Bellio. "Our speed to market is never fast enough."
To stay one step ahead, Mercury has invested in global product development with key development partners. To keep everybody working together, Mercury follows a business process transformation plan that establishes PLM as the key enterprise infrastructure for product development. "Our lifeline of innovation is product information," says Bellio. "It is all about making the right decisions from the right information."
Before implementing various Siemens PLM solutions including  Teamcenter and NX, Bellio says Mercury took the time to identify what it now recognizes as the four main components of a successful PLM installation. Most PLM companies and consultants talk of three components: people, process, and technology. Bellio says the fourth component, integration, must be given equal attention. "Without all four in unison," Bellio says, "the end result is as good as the weakest link."
Part of managing integration as a key component was the realization that there must always be one and only one Bill of Materials (BOM) for a project. "One single Bill of Materials with multiple views, not multiple Bills of Material." Yet at the same time, Bellio notes, "if you put too much control in BOM upfront, everybody tries to change it." It is better, Bellio says, to keep the BOM "light" during the early phases of a project. It is at the product validation stage that "the BOM gets stronger."
Implementation by Six Sigma
Early in the PLM implementation process, Mercury conducted three sets of workshops, using Design for Six Sigma principles. In Tier 1, senior management defined business objectives and identified goals, opportunities and the overall metrics by which they could evaluate the success of the implementation. In Tier 2, directors and managers and other "process owners" were asked to provide a detailed analysis of each process to be included in PLM. Their results were product definition and process metrics by which the company could measure and analyze results. In Tier 3, cross-functional team leaders and key technology users were asked to design and verify the details of the PLM system.
They ended with a validated system and a specific implementation plan. This combination of top down and bottom-up planning was a key to success, Bellio says. If Mercury had implemented only an Enterprise Resource Planning (ERP) system, Bellio says, they would not have put into place the right processes to manage product innovation. "To succeed, you must have integrated processes and an integrated data environment."
Bellio believes that there is an inherent conflict between PLM and ERP that must be solved if a manufacturing company intends to use both to drive innovation and profitability. It starts with the recognition that PLM is data driven while ERP is transaction driven. "EPR doesn't handle much of what PLM does," Bellio says. "You must drive information from PLM into the ERP system for all transactions." Bellio says PLM manages product development, portfolio management, manufacturing processes, and product information, while ERP manages finance, HR, procurement, order management, forecasting, logistics, and inventory management.
In the Mercury system, PLM manages innovation and ERP manages execution. Bellio says you shouldn't have one without the other. "PLM alone is a localized improvement. ERP answers the PLM money questions." The goal now, Bellio says, is to integrate PLM with manufacturing automation, until the virtual environment of PLM becomes unified with the physical environment of part manufacturing and product assembly. "PLM is a journey, not a project. PLM is not for engineering personnel only, and it cannot stand alone. It must be part of the overall enterprise solution."