With design software for both EDA and mechanical, the Oregon company would be a good fit for several CAD firms.
Reuters is reporting Mentor Graphics (NASDAQ: MENT) has retained the services of Bank of America to explore "strategic alternatives" which could include a potential sale. The Wilsonville, Oregon company develops design software primarily for electronic design automation (EDA) but also has a portfolio of respected computer-aided engineering (CAE) mechanical simulation and analysis products including FloTherm.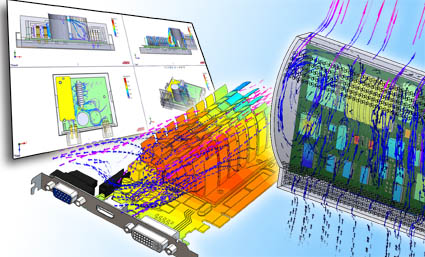 Last month well-known activist hedge fund Elliott Management reported it has accumulated an 8.1% stake in Mentor. In making the announcement Elliott said it considered Mentor Graphics to be "deeply undervalued."
Mentor Graphics is no stranger to having investors try to push the company in a new direction. Carl Icahn gained three seats on the board in 2011 after a proxy battle, but ended his investment in the company earlier this year. Rival EDA firm attempted a hostile takeover in 2008 which Mentor successfully rebuffed.
What do we think?
If Mentor was on the shopping block, its product line could most easily be added to the portfolios of either Siemens or Dassault Systemès. Mentor's line of CAE solutions have been outperforming other divisions in the company for the past few years. Neither Dassault or Siemens has EDA-specific tools, but with the rise of mechatronics and the Industrial Internet of Things, EDA and CAE are more often being used side-by-side in manufacturing.
The current market capitalization of Mentor Graphics is $3.02 billion and its most recent fiscal year revenue (ending January 31, 2016) was $1.18 billion. It would be a stretch for Dassault Systemès to buy a company of this size; DS generally prefers small acquisitions based on technology. The much larger Siemens would find it more manageable but probably less interesting.  PTC has a close technology relationship with Mentor Graphics, but they are close to the same size and the synergy seems less likely. A more plausible scenario would be for Mentor to go private and spin off its most profitable assets to focus on one core aspect of its business.