Chuck Grindstaff, the CTO and EVP of Products for Siemens PLM will add the title of president to his long CV at the former Unigraphics group.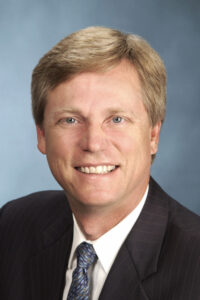 Grindstaff will replace Helmuth Ludwig, who took over as president soon after the acquisition of Unigraphics by Siemens. Ludwig is moving to Corporate Communications for Siemens Industry Automation. Siemens PLM is part of the Industry Automation Division.
Siemens has gone about the acquisition of UGS according to the company's playbook for large acquisitions and UGS, although a small part of Siemens' overall business, was a large acquisition in terms of the company's ambitions for the technology. In 2009 Siemens reported revenues of €77 billion. Siemens acquired UGS in 2007 for around $3.5 billion and made it part of its Industry Automation Division.  The company put in a layer of Siemens management to steer the transition into the entire Siemens organization. Siemens' Anton Huber, CEO of the Industry Automation Division described the transition as a three-year process, which is coming to an end and the group is being handed off to a "UGS person." At a recent analyst event Huber said that Siemens is delighted with the acquisition of Unigraphics, going so far as to say it's among the best things Siemens has ever done. Siemens is unique in that it has the factories, plants, and design teams to use its own PLM software and it is deploying Teamcenter throughout the company, and Siemens  has been putting the Tecnomatix manufacturing process management technology to use in its own factories.
Chuck Grindstaff joined Unigraphics in 1978. He left for a while to head Waveframe Corp a DSP company and he returned in 1994. He became vice president of Unigraphics products and operations in 2000 and oversaw the companies acquisition of SDRC and after the Siemens acquisition he managed the transition of UGS' products to Siemens PLM Software.