Dassault Systèmes' Delmia products help fine-tune physical processes in the virtual environment.
Lockheed Martin Collaborative Human Immersive Lab (CHIL)  is an advanced technology virtual reality and simulation laboratory that offers a smarter, cheaper and lower risk opportunity in building space systems, including satellites, exploration spacecraft, launch vehicles and missile defense systems. Opened at the end of 2010, Lockheed Martin says the facility enables virtual creation before physical creation to improve the affordability of products and associated processes, while fostering a culture of operational excellence.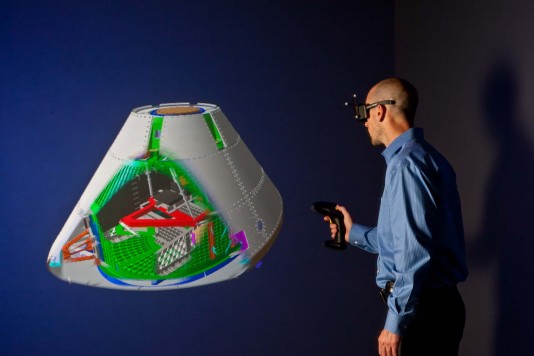 Lockheed Martin uses Dassault Systèmes Delmia solutions for product and process simulations, and are a major software component of the immersive lab.
Lockheed Martin says CHIL offers significant cost and time savings by using motion tracking and virtual reality technology to create a unique collaborative environment for exploring and solving problems quickly. Using CHIL simulation capabilities, hardware designs and manufacturing processes can be fine tuned in the virtual world, before production or development begins. This allows engineers and technicians to validate, test, and understand products and processes early in program development, when the cost, risk and time associated with making modifications are low.
Leveraging the CHIL, Lockheed Martin was able to optimize a new factory in Littleton, Colo., that will produce next-generation government satellites. Lockheed Martin used Delmia in the new factory to develop, simulate, and optimize the production process, saving valuable production time by analyzing and validating production processes and the satellite build sequence in the virtual world prior to the physical build.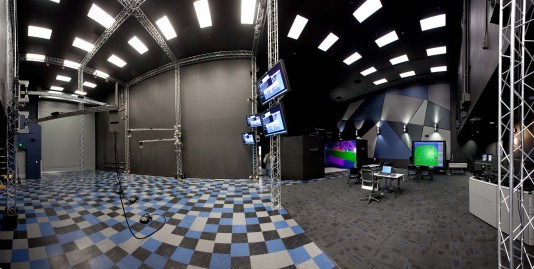 "By leveraging software solutions at the inception of our satellite factory, we are able to leverage the CAD models with the various simulations to develop the future satellite processing work instructions," said Jeff Smith, director, Special Projects, Lockheed Martin Space Systems Company. "Our digital manufacturing capabilities are not only simulating the facilities here in Colorado, but are being used across several other programs to improve producibility, reduce rework and mitigate program risk."
Using the CHIL, engineers can optimize processes virtually before releasing them to manufacturing; identify bottlenecks, collisions and worker issues before they happen; improve resource utilization and material flow; improve producibility; reduce rework and mitigate program risk.
Lockheed Martin says it intends to extend the CHIL approach to other areas, from the concept phase to the operations and sustainment phase, to improve affordability and operational excellence throughout the entire product lifecycle.