"Co-Design to Target" tracks a variety of criteria and provides functional mock-up visualization. Eliminating "point solutions" is part of the spec.
Dassault Systèmes has launched another in its series of "3D Experience" industry-specific dashboards;   "Co-Design to Target" offers aerospace and defense (A&D) new tools for tracking the complex interactions and conflicting demands that often plague projects.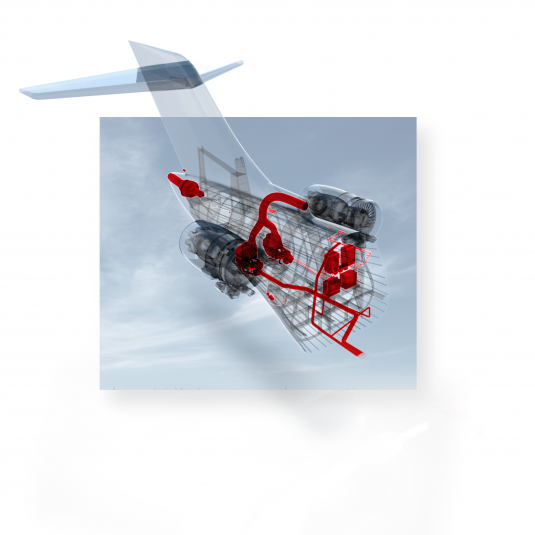 To explain the need, Dassault notes that A&D projects often face "increasingly complex systems, overly aggressive plans and the premature incorporation of new technologies." Such conflicting pressures can become the cause of disconnected workflows. Dassault says the use of "point solutions" (various independent software applications) across the project ecosystem only add to the "constant flow of unpredictable changes."
To solve the problem Dassault describes, Co-Design to Target offers the following capabilities:
Real-time governance:  Co-Design to Target can coordinates program execution, tracking progress against all key criteria including cost, schedule, workload, performance, risk and opportunity.
Functional mock-up of design performance: Going  beyond traditional 3D digital mock-ups (DMU) for product review, Dassault introduces the concept of a Functional Mock-up (FMU) which also allows review of design behavior. Dassault says its new FMU technology "delivers a more complete and true-to-life program definition to orchestrate requirements, systems and structures, such that all engineers work in harmony."
Coordination of value streams: Co-Design to Target can monitor status of design and simulation, part fabrication planning and resource programming preparation activities, to help managers foresee and prevent late issues that may impact program cost and schedules.
Our take
Dassault Systèmes is currently releasing a new "3D Experience" about one a month, sometime more quickly. These are essentially customized dashboards for management allowing insight into projects in real time. Dassault's technology is first-rate, and manufacturers who buy into the all-encompassing sole provider vision from DS are generally happy with their choice.  The need for these new dashboards is real and the value obvious, but the constant drumbeat from Dassault marketing about these templates being the vanguard of "transformative 3D Experiences" is a little tiring. The competition provides similar capabilities by adding new features to their existing PLM tools, not with new products.
Looking back on previous generations of Dassault technology, the company believes its sales were the highest when it found a way to pitch to the boardroom instead of to the engineering department. By calling its PLM dashboards "3D Experiences" Dassault hopes to ignite some passion and find a way to dig even deeper into its customers' pockets. We note the company has stopped using the acronym "PLM" to describe its product lifecycle management technology.