Stratasys needed a better retail product line; MakerBot needed to grow.
Industrial 3D printing manufacturer Stratasys will acquire desktop 3D printer vendor MakerBot through a merger agreement, the two companies announced today. The deal has an initial value of $403 million, but earned pay-outs could raise the value over time by another $201 million.
MakerBot, founded in 2009, helped develop the desktop 3D printing market and has built the largest installed base of 3D printers in the category. The company has sold more than 22,000 3D printers since 2009. In the last nine months, the MakerBot Replicator 2 desktop 3D printer accounted for 11,000 of those sales.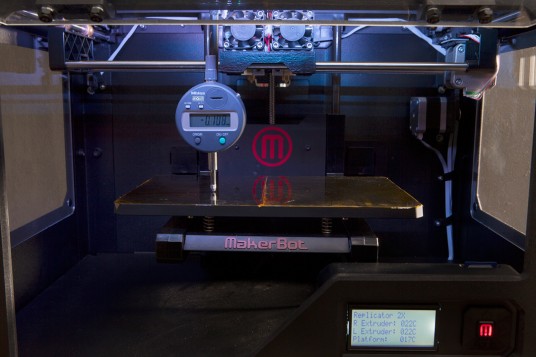 The deal calls for privately held MakerBot to merge with a subsidiary of Stratasys in a stock-for-stock transaction. Stratasys stock (NASDAQ: SSYS) is down 1.7% today following the announcement. Bre Pettis, CEO and co-founder of MakerBot, will continue to lead the company as a separate subsidiary. Pettis has become a leader in the 3D printing industry in recent years, and is known for his passion to drive further adoption of the company's products and to see 3D printing become a mass market capability. The merger is expected to be completed during the third quarter of 2013; and it is subject to regulatory approvals and other conditions customary for such transactions.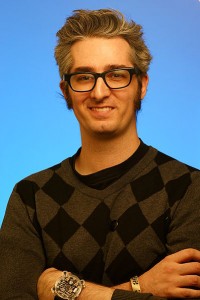 MakerBot has created a 3D printing ecosystem beyond selling the printers. It operates Thingiverse.com, the largest collection of downloadable digital designs for making physical objects; most models are provided by community members. MakerBot also provides software, MakerCare service, MakerBot Filament, the MakerBot Retail Store, the MakerBot 3D Photo Booth, and has strategic partnerships with Autodesk, Adafruit, Nokia, OUYA, MoMA and Amazon. MakerBot recently announced it will sell MakerBot Digitizer, a desktop 3D scanner.
To complete the merger, Stratasys will initially issue approximately 4.76 million shares in exchange for 100% of the outstanding capital stock of MakerBot. The proposed merger has an initial value of $403 million based on Stratasys' closing stock price of $84.60 as of June 19, 2013. MakerBot stakeholders also qualify for performance-based earn-outs that provide for the issue of up to an additional 2.38 million shares through the end of 2014. The proposed earn-out payments have an initial value of up to $201 million based on the Stratasys closing stock price as of June 19, 2013.
Our take
Stratasys has been a leader in the industrial 3D printing market for years, but has not made much progress in the newer desktop space. Rival 3D Systems has been buying up small competitors and making its own products in the desktop space, generating a lot of positive PR in the maker community. At the same time, MakerBot has stood at the top of the nascent desktop 3D printing market, due in no small part to the zeal of its charismatic founder Pettis. MakerBot had reached a point where it either needed to go public or be acquired in order to fund future growth opportunities. In this deal, Stratasys is now a major player in desktop 3D printing, while MakerBot keeps its edgy maker movement identity and gets the money it needs to grow.