Other tools from The Foundry are used in top studios for digital composting, texture painting, and lighting. 
British visual effects software house The Foundry has launched an "out-of-the-box" shot manager, designed with small studios in mind. Unlike its popular digital composition products Nuke and NukeX, the new Hiero is design to manage the workflow of conforming, reviewing, and exporting shots to visual effects artists and from there into finishing systems.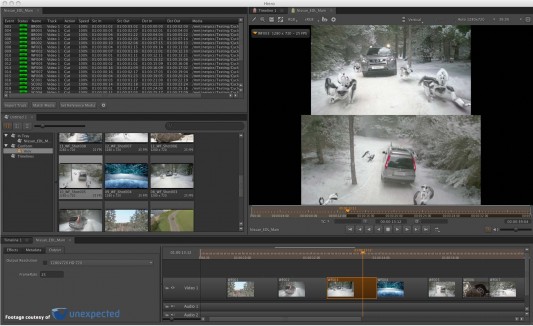 Hiero automatically creates a file structure based on rules created by the user as they conform and parcel out VFX shots to multiple artists. Hiero then tracks the status of shots, allowing VFX supervisors to quickly review shot progress in the context of specific edits. The Foundry claims Hiero can significantly reduce the infrastructure work required to keep a VFX team up and running, by automating manual scripting of shot workflow.
Andres Kirejew, VFX supervisor at Township Studio, used a pre-release version of the software. "I pointed it towards my EDL [edit decision list] and 1.5tb of RED Epic footage magically relinked!"
The following video is a 3 minute intro to Hiero: