Separating the main image from the background in the camera allows professional photo editing opportunities inside the smartphone. The tech behind it has a wide range of applications beyond photography.
A young startup called Tipit which focuses on cross-platform augmented reality technologies, recently launched an automated photo editing app called Model. The iOS app lets users instantly edit ordinary pictures by adding professional photo editing effects to create what they call augmented reality art. The app not only offers a new wrinkle on photo editing, its underlying technology opens the door to a wide range of new applications using augmented reality techniques.
The Model app lets end user enhance an ordinary look picture by adding graphics that are usually used by professional photographers to create portraits of models and art. The effect options include "dissolve," "image glow," and "transparency" among others.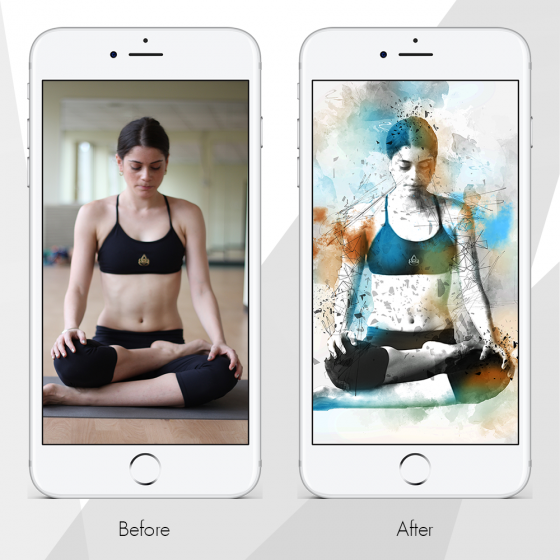 The app allows users to add different layers on the background and foreground similar to costly features that professional photographers use in Photoshop, Illustrator, and other products.
Model applies augmented reality technology to image processing, available in a software development kit from Tipit. The app separates an image from the background with precision, using graphics developed by Tipits's segmentation technology. The segmented technology makes it possible to retrieve the subject realistically from the background, allowing for still images to feel augmented.
Other features include a variety of effects including advanced image filters and "green screen" effects. The images generated with Model can be saved on multiple platforms including Instagram, Snapchat, Facebook, or a phone camera roll.
Model is now available for download on iOS devices through the Apple App Store.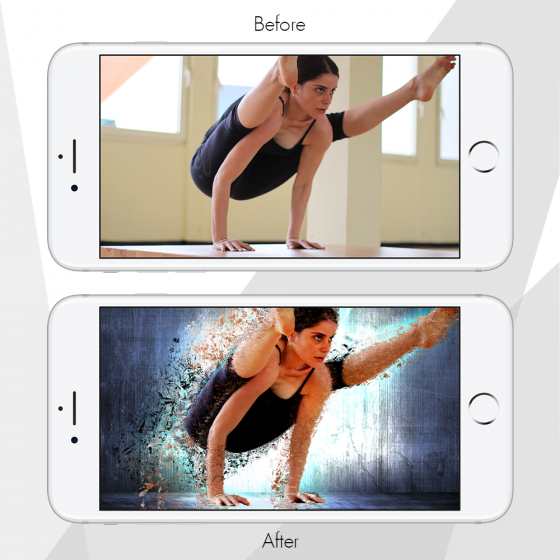 What do we think?
Augmented reality (AR) is not just directions on city streets or Pokemon Go. Enterprise applications are using it in manufacturing and construction. Now Tipit applies AR technology to using elements in a photograph for artistic purposes. As useful as this will be to photographers, this app is as much proof of concept as it is a standalone product.
CEO Jonathan Rimon sees the Tipit SDK as an opportunity for software developers to unleash the principles of AR in a variety of new applications. With all the recent talk about new AR applications from the likes of Facebook — which wants Apple-like hegemony in its increasingly large ecosystem — Tipit may find developers lining up at its door for a competitive advantage.
Tipit can be used to empower new "thin layer" messaging platforms or new photographic forms of social messaging, or provide tools to companies looking to deliver AR user experiences for brand support. A technology that intelligently segregates image elements in real time has a wide range of possible applications far beyond artistic expression. Watch the video for a more visual presentation of this in action. 
[Contributor Amina Saeed participated in the research and writing of this article.]