India-based cloud collaboration platform seeks to reduce cost and complexity of disperse construction projects.
To overcome global challenges in construction projects, an Indian company introduces a cloud-based AEC collaboration system called Ayoga. With the slogan "create, connect and collaborate," Ayoga says it enables reliable planning of projects, streamlines planned and unplanned work, centralizes project communication, and creates accountability.
The parent company, DesignSense, has been creating CAD tools for AEC and mechanical design for several years. A variety of tools in Ayoga connect stakeholders, resources, designs, location data, drawings, documents and field data for global collaboration on Web, Mobile or desktop.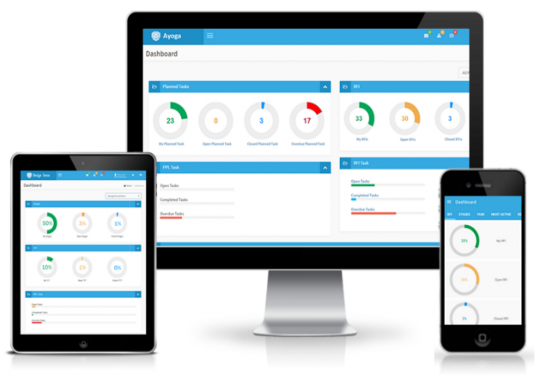 Specific features of Ayoga include:
Ayoga Projects — a cloud-based project setup to create and manage multiple projects, sub projects, stakeholders, documents and resources. It constantly assists the entire collaboration process which connecting engineering, non-engineering, billing and location-aware data for complete accountability and traceability.

Ayoga Pull Planner — facilitates reliable scheduling and monitoring of projects. Based on the EPP approach, Ayoga PPL absorbs variations across all project influencing factors for a comprehensive Project Plan with the help of a Gantt Chart, a Task Board and PPL Plugins.

Ayoga RFI — A Request For Information manager; enables accountability and enhances flow of information across stakeholders for quick decision making.

Ayoga DMS (Document Management System)  — Using DMS plug in users is able to create document repositories for automatic version controlled project documents and drawings.

Ayoga Mobile   — stay up-to-date on project data with 24/7 access to AEC information; fill timesheets, address RFIs, update daily activity status on cloud, attach pictures from site to design data using drawing markup tools.

Ayoga IoT (Internet of Things) — Field devices using CANBUS technology can be connected to Ayoga, providing mechanical or geographics usage data.

Ayoga ActBOT  — web-based chat application connecting Project Members and Ayoga in a virtual office environment.

Ayoga Geofencing  — enables users to create a virtual boundary on a geographic area, that triggers an alert when the designated asset enters or exits the demarcated enclosure.

Ayoga Billing  — facilitates cash flow management by linking the set project budget to the project plan.

Project Insights  — all data fed into Ayoga is condensed to forecast trends to allow for meaningful project insights and frame advance analytics.

Ayoga Plugins  — Plugins connect engineering data to the project management to keep a record of the real site status of the project.
Web interface simplifies access
The cloud-based product enables users to set up projects with team members with a single sign-in, where the user is free to choose a platform of their choice, be it the CAD software, Web browser, mobile device, or IoT device. Because all work happens in the cloud, individual members can be notified on mobile devices through Ayoga ActBot, for exchange of critical project information in real time.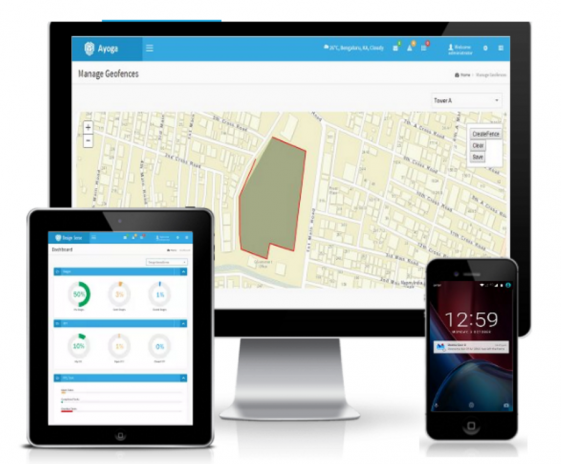 What do we think?
Ayoga provides a solution to common communications-based issues in AEC companies like uncontrolled environment, involvement of international stakeholders, communication delay, different kinds of data, complete utilization of equipment, workforce management, and keeping the team notified of important updates.
DesignSense may not be familiar to the average construction company, but it has been around for several years creating a variety of CAD-based tools for AEC and mechanical engineering. It is best known in the BricsCAD realm, where its products are among the most popular sellers in that community of users.
DesignSense founder Rakesh Rao sees Ayoga as a way for cost-sensitive construction projects — and that would be every construction project — to take advantage of cloud technology without the overhead of a major vendor like Oracle or SAP. Lacking the concrete shoes of legacy enterprise systems, Ayoga offers a fresh start with state-of-the-art technology.