PDM has gone from a sleepy side venture to a main attraction.
GrabCAD announced today that starting immediately GrabCAD Workbench will be free for all users. Initially released as a free extension of GrabCAD Community, Workbench became a revenue product late in 2013.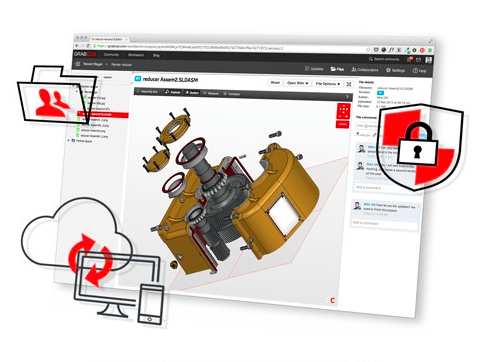 GrabCAD has not disclosed how many Workbench customers it has gained, but there are now more than 1.8 million registered users of the free GrabCAD Community service, where any CAD users can store and share models for free. Workbench adds a variety of product data management tools to make it more suitable for product development collaboration.
"Our goal with this change is to reach more people," says GrabCAD CEO Hardi Meybaum. "Returning to the free model of Workbench will increase the speed of adoption and support uninhibited product design collaboration. We are excited to supply every engineer with a free solution that enables rapid iteration on design concepts, mobile access to designs, and generally increases the speed and quality of the design process."
GrabCAD was acquired September 2014 by 3D printer maker Stratasys, a move that caused more than a few raised eyebrows at the time. Stratasys CEO David Reis said the acquisition was made to help increase "the collaboration and accessibility of 3D CAD files, to "further accelerate the adoption of 3D printing solutions and Stratasys' product offerings."
What do we think?
The return to free puts more pressure on all product data management (PDM) vendors to come to terms with life in the cloud era. Workbench is cloud based, and is as useful on an Android tablet as it is on a Windows workstation. Now that it is free, many more of those 1.8 million GrabCAD Community members will no doubt be signing up. Stratasys seems to be taking the long view.