A wide-ranging Paris roundtable discussion explores the future of both remote and local workstations.
By Tom Lansford
CADplace
Dell recently gathered a round table of experts in Paris to discuss the future of the professional workstation. The general consensus was that designers and engineers can expect workstation performance will soon be distributed as well as local.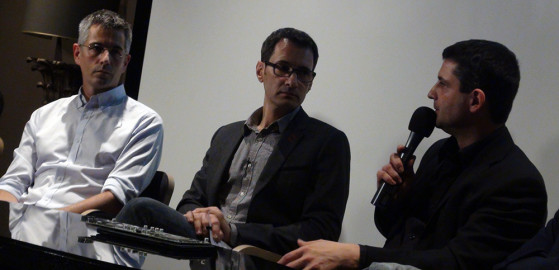 We found ourselves with the Dell and Nvidia teams in the Hotel Marignan just steps from the Champs-Élysées. Christian Gladieux led the discussion with industry experts and professionals from Dell, Nvidia, Studio 100, Sebastien Jupille Design, and wiShape. The panel provided a varied perspective on remote graphics workstations at the round table discussion.
IDC views remote workstations as an "emerging" market with the transition from desktop and mobile workstation to remote workstation and preferred client device to be a measured transition which will be slower to expand in the market. The justification for this position being a perception that workstation users will continue to want a workstation—either fixed or mobile—under their desk or in their hands.
Nvidia's Stephane Quentin pointed out that Nvidia's Kepler GPU architecture, which makes virtualization of professional GPUs possible, first appeared two years ago. In our opinion at CADplace, the technology is an inflection-point in the market because it makes productive workflow scenarios for professionals possible today which were simply not possible at all before. It tends to take time for professional designers and engineers to adopt new solutions which come from such technology inflection-points.
Continue reading here :
Kepler-based Quadro GPUs were the first from NVIDIA to support a virtual workstation environment with vGPU.