The automotive giant will rely on NX and Teamcenter "more not less" despite internalizing IT over the next five years.
Automotive News is reporting this morning that General Motors (GM) is planning to stay with Siemens PLM Software as its global supplier of product design software and services, even while moving to overhaul its information technology services by bringing 90% of its IT work in-house during the next five years.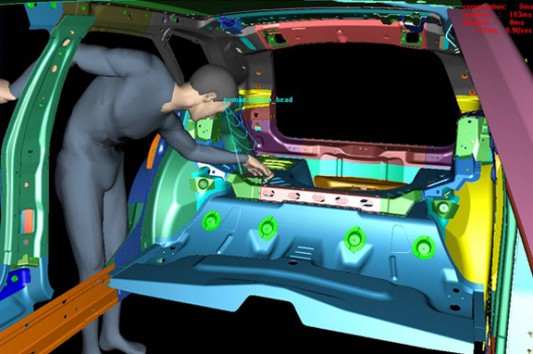 In a conference call with automotive press, GM Chief Information Officer Randy Mott said Siemens PLM remains a major partner. GM has standardized for years on NX for MCAD and Teamcenter for PLM, as have its key supply chain partners.
The Automotive News report claims GM spends $70 million annually with Siemens PLM. In 2011 GM named Siemens PLM as "Supplier of the Year" for the fourth time. In the 2011 award GM noted the important role Siemens PLM Software plays in the automaker's efforts "to design, build, and sell the world's best vehicles."
Siemens PLM says its technology is now used by more than 90% of the world's top 15 automotive OEMs and nearly 90% of the top 25 Tier One auto suppliers. This use accounts for the development of more than 80% of all the vehicles produced worldwide by all 47 of the world's top OEMs ranked by the International Organization of Motor Vehicle Manufacturers (OICA). Siemens PLM made headlines in late 2010 and 2011 as it won key accounts in automotive previously held by rival Dassault Systèmes.