The ARM subsidiary gets a £1 million grant from the UK government.
Real-time graphics rendering will come to movies if Geomerics has its way. The UK-based company, acquired late last year by ARM, has been given a £1 million ($1.7 million) grant from the UK government to bring its video game graphics to the movie industry.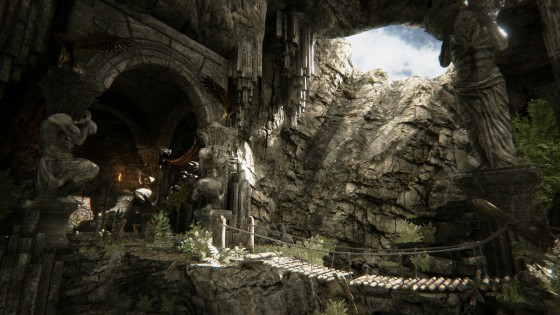 The grant from the UK Technology Strategy Board (TSB) is part of its larger Cross Platform Production in Digital Media campaign. TSB's goal is to accelerate business growth in the UK's digital sector, where it sees game and film as crucial elements.
Games and film/video have gone in two different directions with global illumination and rendering. Filmmakers edit sequences offline and render them for full-quality effects. Game developers need instantaneous rendering of new scenes, and for years had to settle for mediocre global illumination until technology like Geomerics' real-time global illumination solution Enlighten became available. Hit games using Geomerics technology include Battlefield 3 and 4, Need for Speed Rivals, Eve Online, and Medal of Honor: Warfighter.
Geomerics' entry in the TSB competition created interest because of its potential to make the film, television and on-line video services industry more efficient. The move from offline rendering to real-time will come for cost reasons as soon as Geomerics can convince filmmakers of quality. Rendering frame by frame is time-consuming and costly, and any retakes create additional delays in the process. Real-time illumination offers the ability to compose and illuminate as part of continuous production; creative feedback can be applied immediately. Dr. Chris Doran, director of Geomerics, puts it succinctly, "This will be a dramatic shift in the industry's production practices."