The goal is to tie metrology more closely to machining and manufacturing planning.
Swedish software conglomerate Hexagon AB has acquired Vero Software, a leader in Computer Aided Manufacturing (CAM) software. In recent years Vero had acquired a number of CAM products, starting the consolidation of a highly fragmented market.  The purchase price was not announced.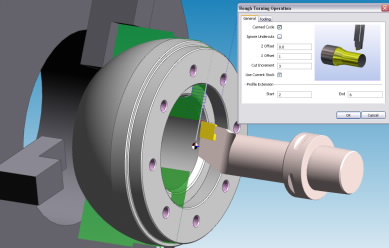 Several well-known brands are included in the Vero CAM portfolio including Alphacam, Cabinet Vision, Edgecam, Radan, SURFCAM, VISI, and WorkNC. The company has large market coverage with offices in the UK, Germany, Italy, France, Japan, USA, Brazil, Netherlands, China, Korea, Spain, and India, supplying products to more than 45 countries through its wholly owned subsidiaries and reseller network.
Hexagon is best known for its design, measurement and visualization technologies for manufacturing. In a statement about the acquisition, Hexagon says the addition of the Vero CAM solutions will help "to close the gap of making quality data fully actionable by extending the reach of the newly developed MMS (metrology planning software) to include CAM (manufacturing planning software)."
What do we think?
CAM has for years been the most fragmented software segment in manufacturing, with almost as many software products as there are makes and models of precision machining equipment. Only with the advent of hardware data standards in recent years has it been economical for software vendors to support a wide range of equipment, making it easier for the market to begin to consolidate.
Autodesk bought the largest independent CAM vendor, Delcam, late in 2013, and now Hexagon grabs up Vero. But the market fragmentation is still vast when compared with MCAD software, where only a few vendors control the majority of seats. Machinists are fiercely loyal to their CAM products, and won't easily be swayed to change vendors just because a piece of software is now owned by a large company instead of a small one.