A custom IK solver is the secret behind some of Hollywood's new class of other-worldly CG characters.
In the world of computer graphics for entertainment, a key but little-known element in the creation chain is the IK Solver. An Inverse Kinematic solver is used to rotate and position linked elements. The Solver places control elements, which govern transformations and movement. Several software houses make them, and they are not cheap.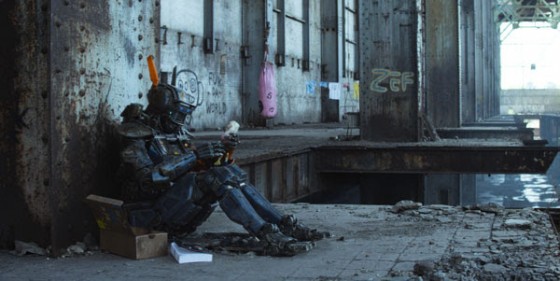 One small CG studio has decided it could not create the monsters, aliens, and robots it was being hired to produce unless it had a special IK Solver, so it made its own. In recent years Image Engine of Vancouver has created the crustacean-like aliens of District 9, the rebooted heroes of Teenage Mutant Ninja Turtles, the dinosaurs of Jurassic World, and Chappie, the sassy robot that looks like pile of spare parts.
"Whatever the project, whatever the creature, we make sure we spend as much time up front to get that digital asset completely production-ready," says Mark Wendell, computer graphics supervisor at Image Engine. "While other companies might throw armies of artists at shot work and solve every little rigging issue at shot time, we make a conscious decision to take the investment up front – we pour our efforts from the outset into extra lookdev work, and build our rigs with that extra intelligence."
The Image Engine team is particularly proud of the "automaton with attitude," Chappie. "We spent a huge amount of time working on that character," says asset supervisor Barry Poon. "Once it was in production it rarely came back needing higher resolution geo, or textures, or any tweaks to the lookdev to get it to look right in a different shot. We put all of the fine details into the model on every square inch of his body, because the camera could go anywhere."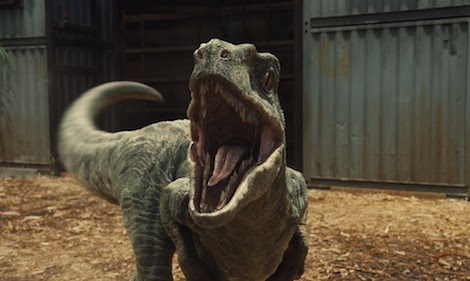 The common thread that unites nearly all of Image Engine's creature creations is a foundation in real-world reference; the artistic team looks for that special something that grounds these otherwise imaginary creatures in reality. In Jurassic World, for example, this meant looking to the animal kingdom. Beasts such as alligators, lions, ostriches and even crows were used to create the locomotion and sense of presence exhibited by the film's four ferocious velociraptors.
"Bones are always the best starting point when working on something like a raptor," explains Mark Masson, senior creature technical director. "They give you an idea of the physical limitations of that creature – much like a robot. When it comes to velociraptors, birds are the closest relatives, like emus and the raven. You can then use their motions to work out muscle structure and so forth. That helps the raptors feel like a physical, tangible part of the environments they exist in."
For Chappie the IE team studied mechanical engineering. "That digital asset is 100 per cent mechanically accurate – all joints on his body work just as they do on the 3D-printed, practical model," says Wendell.
"We didn't want to cheat that using any CG trickery – there were no universal ball joints; they were all separate, single-axis joints," he continues. "That meant creating a new tool that could handle the required complexity." The result was a custom IK solver – one that could handle the elaborate animation controls they believed were beyond the capability of other solvers they used with Autodesk Maya, their preferred animation software. By building their own IK solver, Image Engine animators gave Chappie a believably robotic sense of motion.
"Thanks to the new solver most of Chappie's animation was automated, and we could just deal with him as a regular puppet," says Jeremy Mesana, animation supervisor. "The underlying rig would move the joints and rotate the cogs and all those little doodads that were internal to the mechanics of the character. The end result was that we had something that looked like a moving piece of machinery: it didn't just look like a working robot – it was a working robot!"
Image Engine Demo Reel 2015 from Image Engine on Vimeo.