Pass the volumetric clouds directly to Arnold or RenderMan for final rendering.
The Alexandra Institute says its most recent update to Elementacular — an interactive cloud sculpting plug-in for Autodesk Maya — adds support for newer GPUs, the newest editions of Maya, adds support for the OpenDVB standard, and makes several fixes to the software.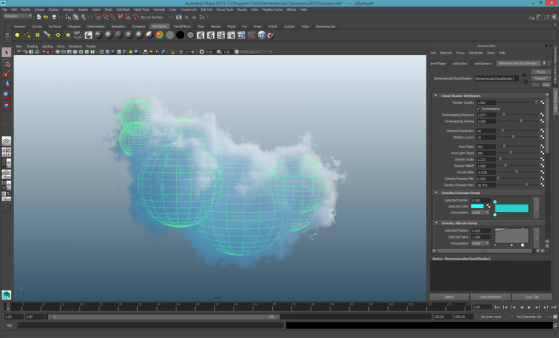 Elementacular allows Maya users to design cloud shapes using mesh operations while continuously visualizing the volumetric clouds directly in the viewport in high quality. The plug-in supports export into modern renderers including Arnold and RenderMan using OpenDVB. By using OpenDVB export, The Alexandra Institute says Elementacular users are spared having to work on the clouds during post-production and composition.
Other updates in version 1.5:
OpenVDB export.

Support for all Maya versions 2014 all the way up to 2017 update 2.

Support for newest NVidia Graphics cards.

A new licensing system.

Fixed several flickering issues seen when moving a cloud out of a camera's view space.

Several performance tweaks and bug fixes.