The Living Heart becomes more accessible through the 3DExperience platform.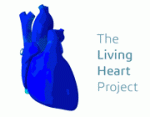 Launched in January 2014, the Living Heart Project is an effort to model all aspects of the human heart. This project brings together scientists, researchers, companies building medical devices, doctors, and developers studying all aspects of the heart to collaborate on this project.
In November 2014, United States' Food and Drug Administration (FDA) and Dassault had announced a five-year collaborative research agreement to develop testing paradigms for pacemaker leads.
This week, Dassault  has announced the availability of the Living Heart through the 3DExperience platform on the cloud. This will enable any life sciences company, irrespective of its size, to have a full-fledged high-performance computing (HPC) environment. This step is a progression towards using the Living Heart in a clinical setting. Cloud capabilities offer secured virtual testing in a collaborative environment.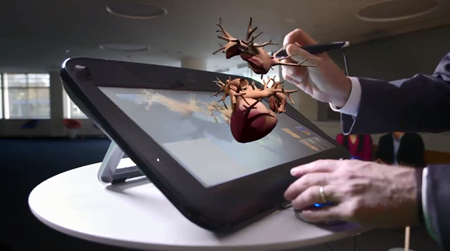 Dassault reports that the Living Heart Project has grown to more than 95 member organizations worldwide including medical researchers, practitioners, device manufacturers and regulatory agencies. Fifteen research grant proposals have been provided access to the model, associated technologies, and project expertise.
Dassault said that Living Heart had been used to simulate detailed drug interactions affecting the entire organ function. Researchers at Stanford University carried out drug tests using Living Heart as a platform.
Dassault Systemes is pushing its advance simulation capabilities and adding more perspectives to cardiovascular research.
See related stories: 
Dassault Systèmes and FDA collaborate on The Living Heart Project