New products and alliances announced at Siggraph give V-Ray an opportunity to dominate rendering in film and broadcast workflows. 
Recent alliances between rendering software specialist Chaos Group and The Foundry and Nvidia give new visibility to Chaos Group's V-Ray rendering technology.
Chaos Group and The Foundry have been working together on versions of V-Ray for three of The Foundry's products: V-Ray for Modo (3D modeling/animation), V-Ray for Nuke (film/video compositing) and V-Ray for Katana (look development and lighting). The Modo and Nuke versions were shown for the first time at Siggraph 2014 last week. V-Ray for Modo and Nuke are now in public beta; V-Ray for Katana is available for purchase. V-Ray Katana was first used on "Captain America: The Winter Soldier" by Industrial Light & Magic.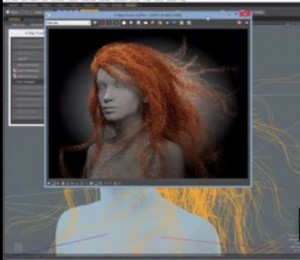 In the past year Chaos Group reworked its core rendering technology, making it compatible with Nvidia GPU technology. "This was a major shift for us," says Lon Grohs, chief commercial officer at Chaos Group. "Nvidia really pushed us hard." The result is the opportunity to go deeper—and earlier—into projects. The rework also made it possible for V-Ray to be the first commercially available renderer for the Nvidia VCA (Visual Computing Appliance), Nvidia's new scalable, network-attached appliance for visual production.
"[The VCA version of V-Ray] is massively parallel out of the box," says Grohs. "It works well with GPUs in the cloud. Our current licensed software can't handle it; we will have to crack our own software."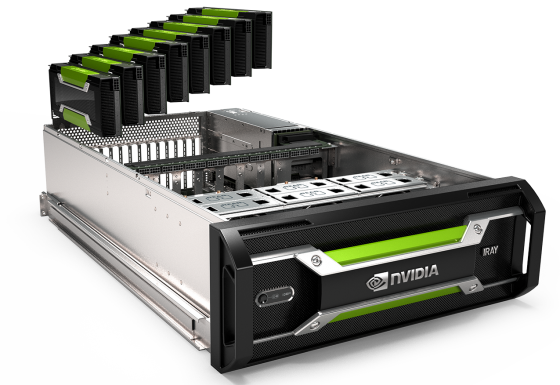 To expand its footprint in Hollywood, Bulgaria-based Chaos Group has opened Chaos Group Labs in Culver City, California. The team is focused on visualization and cinematic challenges such as 4K production, using the Oculus Rift, high frame rate production, and new projection methods. The lab team will also work on the Wikihuman Project, new research using a scientific approach to rendering the human form. Grohs says the results will be released as open source and includes using Oculus Rift.
What do we think?
From humble origins in Sofia, Bulgaria Chaos Group has risen to become a leading force in rendering technology. It now has 150 employees in three offices. The conversion to supporting GPU technology means it can now scale to massive renderings, making it possible to work rendering deeper into the creative workflow. Grohs claims V-Ray is now capable of rendering whole cities, not just a single building. For many studios, the partnership between Chaos Group and The Foundry provides an opportunity to unify the rendering pipeline, streamlining production.
The JPR rule of thumb "see more, do more" applies to rendering technology as much as it does to monitor space on the desktop. The more artists can see of their work at an early stage, the more a project can move forward with creativity—as opposed to technology—in the driver's seat.