Imagination Technologies acquired Caustic in 2010 for its graphics prowess. These two new add-in boards address a small but fanatic market.
Imagination Technologies (IMG) acquired Caustic in late 2010 when the company had a barely functioning field-programmable ray-tracing chip. Since then IMG has invested in the group, and moved the design to a full application-specific integrated circuit (ASIC).
Starting in April private demos and briefings were given at COFES, then Siggraph LA in August, and at Siggraph Asia Singapore; simultaneously at Autodesk University in Las Vegas the company showed full production boards that will be available in 2Q13. The Caustic Series 2 is the first family of ray tracing accelerator PC boards using IMG's ray tracing chipset.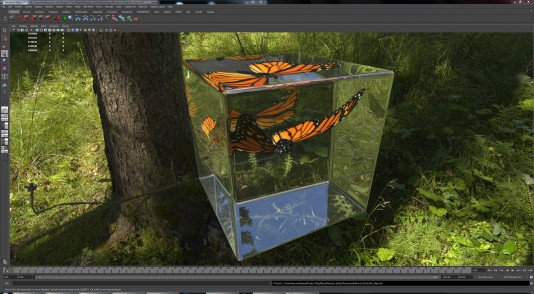 The Caustic Series 2 OpenRL PC boards accelerate Caustic Visualizer viewport plug-ins for Autodesk Maya and 3ds Max. Both the Caustic Series 2 ray tracing accelerator boards and Caustic Visualizer for Maya plug-ins will be available for purchase from January 2013. The production version of the 3ds Max Visualizer will be available in 2Q13, with beta trials from February 2013.
The Caustic R2500 OpenRL PC board, including a copy of one Caustic Visualizer, will be priced at $1495, targeting high-end workstations. The half-size Caustic R2100 board, including a copy of one Caustic Visualizer, will be priced at an aggressive $795, intended for upgrading a wider range of mid-range and higher workstations. Both Caustic boards will ship with a copy of the Caustic Visualizer for Maya at launch. The software-only version of the Caustic Visualizer for Maya will be priced at $299.
Through an OpenRL-based ray tracing hardware and software combo, the Visualizer photorealistic viewport provides higher visual quality than 3ds Max and Maya's normal rendering viewports, including globally accurate lighting, reflections and shadows within a 3ds Max, Maya or Mental Ray scene.
Caustic Visualizer uses Imagination's PowerVR Brazil SDK v1.0, a high-level rendering software toolkit built using OpenRL. Imagination says it is a completely new implementation of the technology in the Brazil final frame renderer, designed to leverage Imagination's OpenRL API and high performance ray tracing technologies to deliver real-time interactivity on any platform.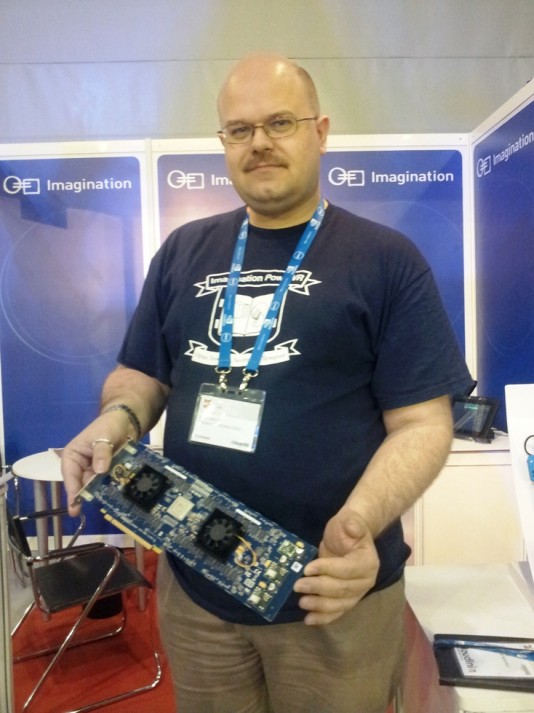 Our take
Imagination is not the first company to offer a hardware ray-tracing accelerator. In the past UK-based ART VPS offered an accelerator board, and sold a few of them, but could not reach the sales level needed to sustain the R&D effort. A new company, Singapore-based Progeniq, is just coming out of stealth mode with a ray-tracing accelerator board, and will be some competition for Imagination, but as of now is under-funded. Nvidia offers a GPU/GPU-compute solution in software (Maximus) that is effective, but expensive.