Another move to harness operational Big Data for asset performance management.  
Bentley Systems has acquired UK-based C3global, provider of built asset management technology. Bentley will add C3global's Amulet technology to its AssetWise portfolio, giving it the ability to perform predictive asset performance modeling.

The acquisition is consistent with Bentley's recent moves to enhance its suite of tools for operational management (also known as Asset Performance Management or APM), starting with the Ivara acquisition in 2012. Technology research advisory firm Gartner included C3global in a recent report on Industrial Analytics—"Industrial Analytics Revolutionizes Big Data in the Digital Business." Infrastructure owner-operators currently using Amulet operational analytics are water utilities, oil and gas, and power transmission grids. Named customers include Babcock, BP, Chevron, Danfoss, Emerson, MWH, National Grid, South Australian Water, and Total.
Bentley sees the acquisition as a key piece of its "optioneering" strategy, using asset and design analytics to improve all phases of the design/built/operate cycle. Bentley CEO Greg Bentley says the addition of Amulet technology will help AssetWise "predictively consider, beyond engineering, the relevant environmental and economic context."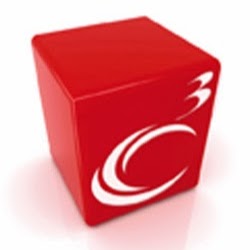 C3global CEO David Smith—who will join Bentley—says the acquisition was a great match to bring the infrastructure industry into the Big Data era. "Given the unprecedented convergence of big data from the 'Internet of Things,' hybrid computing, and BIM's advancement of functional engineering models—joining with Bentley to introduce asset performance modeling for industrial-scale infrastructure was absolutely compelling. Moreover, Bentley's comprehensive portfolio of software for sustaining infrastructure will offer new and exciting opportunities to more broadly apply AssetWise Amulet's operational analytics capabilities."
Bentley says Amulet can be configured to build sophisticated applications tailored to infrastructure operations needs without having to know a programming language. It bridges the gap between information technology and operational technology, enabling advanced analytics to be integrated into the business process. Using interactive and configurable operational dashboards, owner-operators are provided with information in context and the ability to measure and manage the outcomes.
Amulet is designed to integrate and analyze big data generated by a wide range of external applications and systems—from SQL or Oracle databases to enterprise data warehouses, industrial data historians, and control systems, as well as maintenance and work order management systems. The data can be structured or unstructured and include systems data, photos, video, log books, Microsoft Excel files, event failures, scanned notes, witnessed events, and more.
Once data from the IT and OT systems has been captured and aggregated, the software applies the users' business rules, models, and knowledge to provide an improved view and understanding of operational performance for decision support. In conjunction with AssetWise-certified integrations to SAP EAM, IBM Maximo, and Oracle eAM, Bentley says AssetWise Amulet will help drive the right actions at the right time, reducing operational risks and improving operational efficiency.