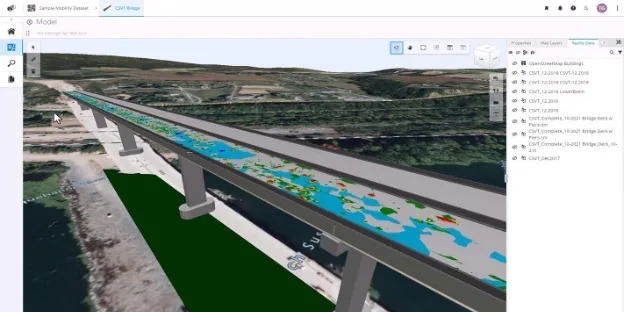 Infrastructure companies today are plagued by a number of issues. Workers are edging toward retirement, and there is a dearth in people entering the field. Also, projects have become more complex, with an unending list of new requirements and tasks that need to be met all the time.
During a roundtable discussion at Bentley Systems' 2022 Year in Infrastructure Conference in November, Bentley executives acknowledged these issues facing customers, who are looking for help in accelerating projects and navigating changes coming down the pike, including all kinds of new challenges that must be met, such as regulatory compliance and sustainability requirements. Bentley contends that customers can bridge the gap between increased expectations and a real shortage of talent by enabling users to more effectively and efficiently design, build, and operate better structures.
But, to do so, they need to work smarter, and that means leveraging technology—in other words, by going digital. And to that end, Bentley has announced they are adopting a data-centric workflow approach, while continuing to support file-based workflows if customers so choose. The company described their approach as reaching into the data within the files and making it available to the right people so they can make the right decisions at the right time.
With iTwin, engineering data created in various design software can be integrated into a living digital twin, so users are able to continue using the tools they deem best for the work they perform, without disruption. Bentley has continued to extend that platform, and at the conference, announced the productization of some of that platform. The result is Bentley Infrastructure Cloud, with enterprise systems that span the end-to-end lifecycle and value chain of a project—from creation, to delivery, and ongoing operation.
With Bentley Infrastructure Cloud, which is available now, users can produce complete and evergreen digital twins, enabling users to embrace a data-centric approach and understand the data being utilized among engineering applications and enterprise systems.
Bentley Infrastructure Cloud comprises ProjectWise for project delivery, Synchro for construction, and AssetWise for asset operations. These applications are not new; however, now they can leverage digital twin technologies via iTwin. As a result, these systems link data from engineering files to Bentley's infrastructure schemas, making the workflow data-centric without disturbing users' file-based workflows. So, each project group along the process chain is able to share, access, and enrich the data during a project's lifecycle.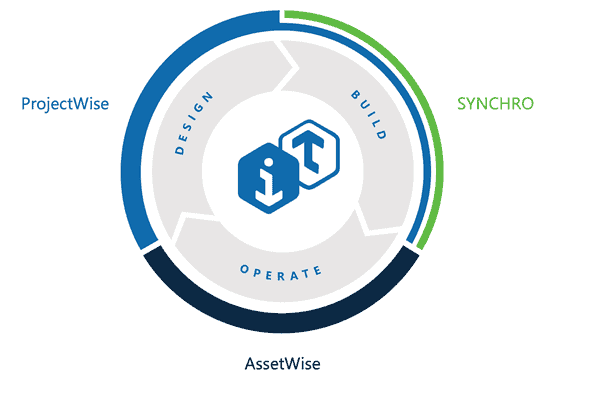 The infrastructure schemas are open and extensible, and now link to reality modeling and Internet of Things devices, as well as incorporate carbon calculation and subsurface data. So, designers can share data and link to it throughout the lifecycle of a project. All the data is retained, and none of it is lost as the asset moves from one phase of a project to another. Also, the data is always current and always accessible. Most important, the data can be reused.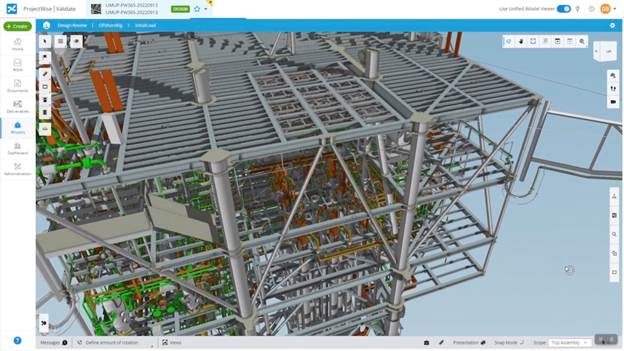 In addition to the Bentley Infrastructure Cloud, the company has further expanded its iTwin Platform with three new products.
iTwin Experience—A cloud offering that "acts as a single pane of glass" and overlays engineering technology, operations technology, and information technology to enable users to visualize, query, and analyze infrastructure digital twins in their full context, at any level, and at any scale.
iTwin Capture—Provides the ability to capture, analyze, and share reality data for the creation of engineering-ready, high-resolution 3D models of infrastructure assets acquired through a range of devices including scanners, cameras, and more.
iTwin IoT—This can be used to acquire and analyze Internet of Things (IoT) data from sensors and other monitoring devices.
Jon Peddie Research's TechWatch has additional in-depth information about Bentley's Year in Infrastructure Conference, the new offerings, and companies and people recognized for their advanced use of digital technologies and there's more information in the company's CAD market report if you are looking for more information on this rapidly changing industry.