The aerospace giant says "openness" was a key factor. Large manufactures are becoming more interested in best-of-breed than in single-source solutions.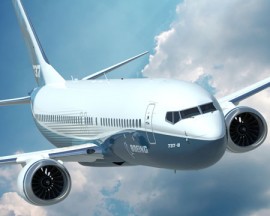 Siemens PLM Software today says Boeing signed a new 10-year agreement to extend the use of Siemens PLM Software technology at both Boeing Commercial Airplanes and Defense Space and Security. In a prepared statement, a Boeing representative cited the "openness" of Siemens software as a key factor in the deal.
Boeing uses both NX 3D CAD and Teamcenter product lifecycle management software. It also uses a wide variety of software from other vendors, most notably Catia 3D CAD software from rival Dassault Systèmes.
Boeing is usually tight-lipped when it comes to discussing vendor relationships and deals. The statement provided with the announcement suggests Siemens PLM product play a supporting and connecting role. "We are partnering with Siemens PLM Software to enhance Boeing's PLM capabilities. The openness of the Siemens PLM Software will continue to support, and help us improve, the solutions we use throughout Boeing, creating additional business value for our company," said Nancy Bailey, Boeing vice president of IT Product Systems.
No more one neck to choke
This is not a win for Siemens PLM and a loss for Dassault Systèmes. In June 2011 Dassault signed a lease for 11,000 square feet of office space in Seattle, where much of Boeing's engineering and manufacturing takes place. Dassault is consolidating several smaller regional support offices for 90 employees. But this deal does suggest Boeing is joining the list of America's largest manufacturers who are moving away from a philosophy of "one neck to choke" when it comes to relationships with enterprise software vendors.  More companies are willing to look for best-of-breed solutions, even if it means working with several vendors. Going forward, interoperability and openness will be as important in keeping manufacturers happy as technical sophistication.