FashionLab is a technology incubator and community website. Dassault is working with top designers to create technology the reluctant fashion industry will embrace.



By Randall S. Newton
My daughters love the reality shows on TV about fashion. Shows like What Not To Wear, America's Next Top Model, and Project Runway make them feel connected to the world of fashion despite living as close to a wilderness area as to a movie theater. When my daughters watch Project Runway, they see competitors racing to create a new garment. Dassault Systèmes sees a design industry stuck in 2D, with Adobe Photoshop representing the apex of fashion design technology.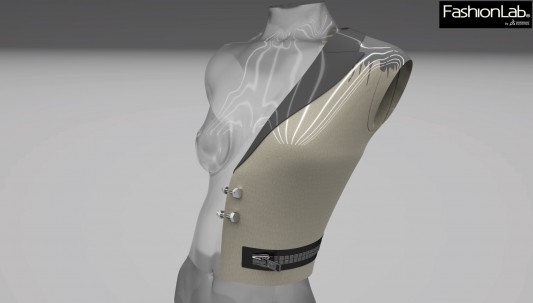 Recently Dassault unveiled their plans to bring haute couture, jewelry, footwear, and all other branches of the fashion and apparel industry into the 21st Century by equipping it with 3D design tools. It has launched a new division called FashionLab, and is working closely with several top designers to create 3D design software.
Right now Dassault considers FashionLab to be "a technology incubator" studying how to merge artistic know-how with its design IT portfolio. The goal is to provide "simpler but sophisticated" 3D design tools, and then move on to create virtual showroom environments.
Three well-known designer and their "houses" (fashionista-speak for companies) are working with Dassault FashionLab:
Julien Fournié, founder of the couture house that bears his name, in for haute couture;
Jonathan Riss, artistic director of the JAY AHR House, for haute joaillerie, embroideries, accessories, and ready-to-wear;
François Quentin, watchmaker and founder of 4N, for haute watchmaking.
Dassault is working closely with these three, knowing the software they develop must come across as made for fashion, not borrowed from mechanical engineers. The goal is to create a halo effect of technology innovation, where a designer's entire collection is created with technological sophistication but still appeals to the eye of the customer as representing the designer's signature look.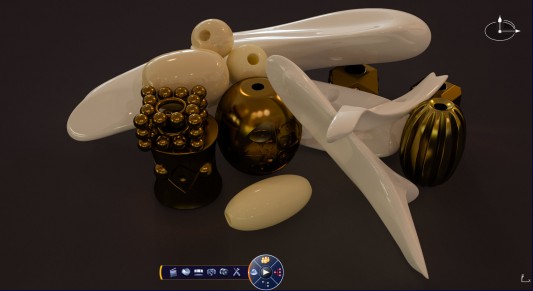 Jérôme Bergeret, director of FashionLab for Dassault Systèmes, says the challenge in creating fashion design software is two-fold. First is the challenge of getting the design community to accept the idea of moving to 3D. Second, to climb up the artistic chain and reach key designers and not just their tech-savvy assistants.  Dassault decided the incubator approach, working closely with motivated and well-known designers, was the key to addressing both challenges. "We are walking with world-class designers," says Bergeret. "We are making sure all development work is done with them, so they can validate our next-generation solution. We want to make a leap-frog, not an evolution."
FashionLab launched November 2011 with a special presentation in New York City.  The website (www.3ds.com/fashionlab) now offers a variety of videos, a blog, and a community where users and the curious can discuss how 3D can become part of the fashion design process. Dassault is using its Enovia data-management and SWYM 3D social discussion technologies behind the scenes to run the site.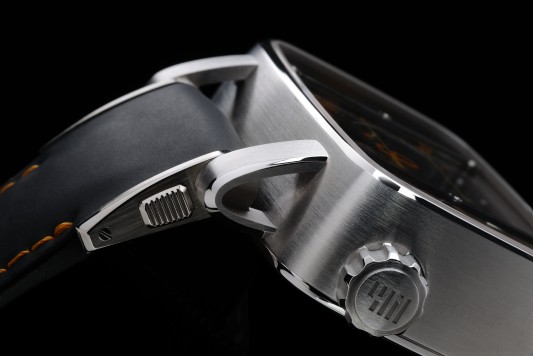 Swimming upstream
Bergeret says the farther up the chain of operations they go, the more resistance they expect. Creating a community of those interested in 3D for fashion was the easy part. Getting people to accept a 3D virtual showroom environment for fashion will be harder, and getting the top designers to adopt a 3D design methodology will be the hardest. Fabrics have to behave on-screen as they do in the physical world, for example. The user interface must be intuitive; designers won't sit still for training the way aeronautical engineers are willing to take classes on Catia.
Dassault has the motivation, the money, and the technology war chest to pull it off. It remains to be seen if the current generation of top designers will buy in, or if a new generation must come on the scene before 3D becomes the norm in fashion. "We have metrics that show we are going in the right direction," says Bergeret. "We are creating a lot of interest, now we must deliver; our competitors are looking at this space as well."
FashionLab Corporate video from FashionLab on Vimeo.