The addition of Shotgun to the Autodesk line means the company is all-in on openness.
By Kathleen Maher
Perhaps reflecting more a more positive outlook, Autodesk considerably upped its participation at Siggraph this year. The company had a much larger presence at the show this year compared to last year. They had a booth and ran a slate of sessions throughout the entire conference. The sessions covered a wide range of capabilities including 3D printing, sketching, animation and more. The fact of the matter is Autodesk has a lot more going on this year than it did last year and so it returned to Siggraph with enthusiasm.
In June, Autodesk announced the acquisition of Shotgun, a company that has quickly become the standard for production management. Founders Don Parker, Isaac Ruben, and team have opened up the big tent for production management, adopting open standards, posting their code, APIs, and frameworks on GitHub, and using web-based technologies to make vital information about a production accessible to all participants no matter where they are. At Siggraph, Autodesk announced Shotgun Review for iPhone, giving users in the field access to production information including versions of shots via iPhone. For the deskbound, Autodesk showed off Shotgun Desktop, which provides a launch pad for different software applications. It is cross platform and it supports the required off -the-shelf tools including Maya, 3ds Max, Nuke, Houdini, etc. but it also enables access to proprietary tools developed in-house by users. Autodesk also announced the integration of Shotgun's Pipeline toolkit apps with Foundry's Mari, a widely used 3D painting tool. In all, the new announcements for Shotgun give customers easier access to their tools while maintaining the information flow within Shotgun.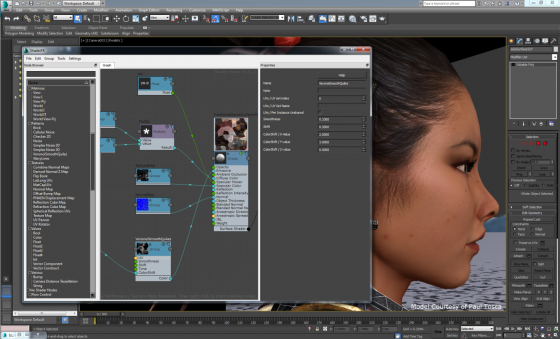 So here's the deal. We know Autodesk has hankered after Shotgun for a while now. It fills an obvious gap in the company's product line, but it also represents Autodesk's recognition that the world has moved on and will never be locked in to one company's tool chain no matter how complete that tool chain might be. Yes, Autodesk has been supporting the open tools developed by the studios including Alembic, OpenSubDiv, OpenEXR2, and whatever comes next, but with the acquisition of Shotgun, Autodesk becomes a partner in the process. Shotgun is only as good as its ability to keep the lines of communication open among its users no matter what tools they are using.
Redefining previs
Autodesk gave a pre-show breakfast to brief the press on the trends and new product announcements happening at Autodesk. Marc Weigert of Method Studios was a headliner at the meeting as he described the commitment of Autodesk and Method to creating a previs (pre-visualization) tool that can make the development of previs a much easier and cheaper affair. Weigert claims that currently studios spend around $2 million to create previs CG renderings. That amount is way out of the ball park for small productions.
Weigert says, "We're working with Autodesk to create full previs at a price that is a maximum of two shooting days." For Weigert that adds up to about a half million dollars for a large feature. The project will be developed by Method's brand new unit, which it has named Next; teams will be located in Los Angeles, London, and Vancouver. The tools developed will first be offered through Method but the plan is for previs features to be added to Autodesk's tools including Maya.
It's not like there's a vaccum on this front. Previs is becoming a vital part of pre-production and it is taking different forms.  The industry crowd-pleaser is The Foundry's Flix, which was developed in-house at Sony Pictures Animation and taken over for commercialization by The Foundry . It's a visual project management tool which tracks each iteration of a story idea, drawing, and visual so that it's not only useful for previs but it maintains a record of additions and changes throughout the project. And of course, it inter-operates seamlessly with Shotgun. What people really like about Flix is that it's part of the system, it automatically updates iterations of a character or scene, etc. so it maintains the history of movie making process and say users, it does it in a painless way.
Autodesk also announced new extensions for 3ds Max including support for OpenSubdiv, Alembic, and enhanced ShaderFX. New tools for Maya 2015 include a color management system that ensures consistency through lighting, rendering, and compositing and also new tools for sharing, translation, and collaboration.
Autodesk also showed its new tools from the labs, Draco and Kitty, for 2D animation. The tools give artists the ability to add simple animations to drawings. They've been a big hit with ACM (Association for Computing Machinery, Siggraph's parent organization) audiences. These tools look like an attractive option for story boarding do they not?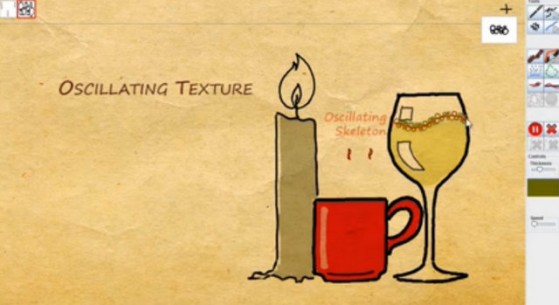 In sum, it's striking how much work Autodesk is doing to break out of its old mindset which allowed nothing less than world domination. That attitude is still alive and well in many hallways at the company, but the M&E division, with small revenues and a vulnerable position against just about everyone including Adobe, The Foundry, Maxon, and the studios own proprietary development might be helping the company as a whole see the way to more open approaches that facilitate exchange and collaboration because that's what customers want.
There is no one tool for any job, just like there is no one way to accomplish any task. Autodesk knows this, they've probably always known it. Now they're embracing the proliferation of tools and open source solutions. It doesn't hurt that Shotgun has given them a powerful product to make sense of so much diversity.
 What do we think?
Autodesk's customers and competitors at Siggraph say that the company is not doing enough to knit together its products to help create a better production pipeline. This is a longstanding complaint. In fact, the company will tell you that it's been trying to do exactly that all along.  Pulling disparate products together into interoperability is a big job and the company keeps acquiring companies even as it tries to integrate the products it has. They've also been transitioning to a new business model with subscriptions. They're driving the car and rebuilding the engine and changing out the dashboard all at the same time.
There's good news, the company has just turned in a good quarter making investors happy and the new business model is smoothing out the peaks and lows of point releases.